Gambling News
Trump Name Stays On Taj Mahal's Facade
- March 11, 2015 By Oliver Young -
Taj Mahal Casino and Donald Trump have a history of disagreements after the most successful businessman in the United States sued the casino in order to make it remove his family name of the facade. However, today it seems that Carl Icahn, the billionaire who saved Taj Mahal Casino, and Trump have reached an agreement and the name of the latter will stay on the exterior.
The one to comment on the latest events is Donald Trump himself. The businessman made a statement that he believed Taj Mahal could once again be "a wonderful place for travel and entertainment" if it was taken under the right leadership.
Under the agreement, which has to be approved by the US Bankruptcy Court in Delaware, Trump Entertainment will pay Trump $172,000 in order to please a ground lease claim.
Another important clause of the agreement between Carl Icahn and the Trumps is the one that requires Trump Entertainment Resorts to remove any and all vestiges of the exterior of Trump Plaza. Also, if the casino stops operating for more than 90 days, the Trumps can decide to have their family name taken off the Taj Mahal as well.
Trump Name Is Iconic and Invaluable
The bad managing of properties that have the name Trump on them and rumours of law violations are seen as the main reason why the family refuses to be connected to them.
Even though Trump is no longer in charge of Trump Entertainment Resorts, he still holds a stake of 10% in the company. According to many reports, the businessman was very sensitive to any negative association with his name which were caused by various rumours and speculations. Therefore, he wanted to make it clear that he hasn't been involved with managing Trump Entertainment Resorts for the past six years.
CNBC reported that representatives of Trump Entertainment Resorts on Monday described Trump's name as "iconic" and "invaluable" asset. Furthermore, according to the company, the name is only a point of differentiation. However, the management of Trump Entertainment Resorts refused to strip the Trump name of Taj Mahal. On
the other hand, the Trump Plaza, which closed on 16th of September, did remove the businessman's family name off its facade.
$10 Million Penalty against Trump Taj Mahal over Anti-Money Laundering Violations
In the meantime, the US Financial Crimes Enforcement Network (FinCEN) issued a penalty of $10 million against Trump Taj Mahal for repeating Bank Secrecy Act (BSA) violations. According to the FinCEN, Trump Taj Mahal did violations in anti-money laundering program requirements, record-keeping requirements and reporting obligations.
Turns out that Trump Taj Mahal had a long BSA violations history back in 2003. Furthermore, the casino was penalised in 1998 for violations in currency transaction reporting with a $477,700 fine. FinCEN Director Jennifer Shasky Calvery said that Trump Taj Mahal has received many warnings. She also added that the casino, just like all the other popular US casinos, had a duty to help protect American financial system from "being exploited by criminals, terrorist and bad actors."
YOU MIGHT BE ALSO BE INTERESTED IN THESE:
LATEST NEWS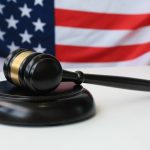 New Jersey Gambling License Renewal Deadline Approaching [...]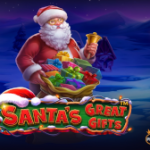 Get Ready for Christmas With Santas Great Gifts by Pragmatic Play [...]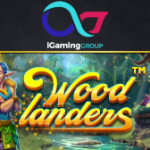 Explore a Fairy Forest in the Woodlanders Slot by Betsoft [...]
POPULAR PAGES VISITED BY OUR READERS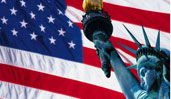 BEST US CASINOS
BACK TO TOP