Gambling News
Trump Plaza To Close In Mid-September
- July 14, 2014 By Oliver Young -
According to Fox News and a couple of other news sites, the owners of the Trump Plaza Casino in Atlantic City, New Jersey have confirmed their plans to shut down on September 16, 2014.
"It is reported that Trump Entertainment Resorts told the Associated Press that its directors and managers are reviewing alternatives for the future of Trump Plaza Hotel and Casino. As of this writing, even though no final decision has been made, the company expects that it will close the operations of the casino in mid-September."
As we have already reported, the Atlantic Club shut down in January, the Showboat is closing by the end of next month and Revel Casino might close as well if they can't find a buyer. Even though the Garden State has the largest intrastate online gambling market in the United States, if Revel Casino and Trump Plaza close their doors, the number of casinos in Atlantic City will drop from 12 to 8.
Panic Mode On
It is reported that if Trump Plaza closes, Atlantic City not only will lose a third of its casinos, but it will also lose a quarter of its casino workforce in less than a year. A buyer could save the day, but none has emerged so far. Trump Entertainment Resorts didn't say what will happen to the building if it closes.
All in all, the Showboat employs 2,100 people, Revel Casino employs 3,100 workers while Trump Plaza employs 1,000. If all three properties shut down, the estimated 6,200 workers will lose their jobs and this will have a serious impact on the unemployment rates in both Atlantic City and Atlantic County. "More than 6,000 people would lose their jobs. That's a depression," said State Senator Jim Whelan.
It will also have an effect on many other sectors. It will affect where the residents in the Garden State buy pizza on Friday night, where they do their dry cleaning, where they shop as well as where they volunteers and donate money.
The president of the Atlantic City Jitney Association Tom Woodruff said that his business has dropped down by 40% in the last two years and in order to stay afloat he had to expand his service to the International Airport in the Garden State and to Cape May County. Something has to be done and leaders have to be critical about what has been done so far.
The Future of Betfair Remains in the Air
The future of Trump Plaza's associated online gambling operator Betfair is also unclear. If Trump Plaza indeed ceases to exist, Betfair would also shut down. This gives the website two alternatives- either to exit the online gambling market in New Jersey or to find a new partner.
One of the biggest reasons for this unfortunate situation in Atlantic City is probably the growing competition from neighbor' states like New York, Delaware and Pennsylvania. According to news sites, Delaware has become the second largest gambling market in the United States.
YOU MIGHT BE ALSO BE INTERESTED IN THESE:
LATEST NEWS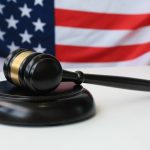 New Jersey Gambling License Renewal Deadline Approaching [...]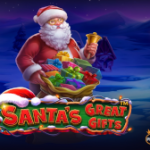 Get Ready for Christmas With Santas Great Gifts by Pragmatic Play [...]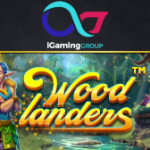 Explore a Fairy Forest in the Woodlanders Slot by Betsoft [...]
POPULAR PAGES VISITED BY OUR READERS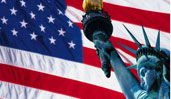 BEST US CASINOS
BACK TO TOP