Gambling News
UK Gambling Commission Announces Plans to Protect Children
- June 27, 2018 By Oliver Young -
Possibly the world's most renowned gambling authority, the UK Gambling Commission seems determined to maintain its great reputation by showing a strong sense of responsibility. Namely, the authority that regulates online gambling in the United Kingdom has been very busy lately and constantly introducing new strategies meant to make this sector safer and fairer.
After announcing measures for safer online gambling and issuing massive fines to operators, the Commission has now announced further plans to protect children and young people. Naturally, this protection relates to minimizing the dangers of gambling and improving the measures that has already been implemented in the area.
UKGC Has a Strong Commitment to Protect Children and Young People
Reportedly, the UK gambling regulator has requested advice from expert advisers in order to find connections between children, young adults and gambling. The collected information has been used to target as well as address the wide range of issues. Apparently, those issues include access and exposure to gambling by children and young people, followed by digital and online risks. Two address things that need to be addressed are preventive education and treatment as well as evidence collection and consumer engagement.
Commenting on the latest announcement by the UKGC, the Executive Director Tim Miller has highlighted the commission's commitment to protecting children and young people "from the harm gambling can pose." He explained that they asked advisers from the Responsible Gambling Strategy Board to address the theme so the UKGC can "refocus and reinforce" what has been done already.
Miller pointed out that safeguarding children and young people in the digital era was complex and requires "multi-faceted approach" by the commission, the government, UK gambling operators, parents and educators. Therefore, one of the several things they plan to focus on is tackling any weaknesses surrounding the age verification processes.
Digital and Online Risks Remain a Serious Issue
In the summary of key actions, the UKGC has highlighted four main topics of interest. The first one is access and exposure to gambling by children and young people. Here, key actions include demanding operators to reduce risk of harm as well as investigating the success of age verification processes. Moreover, the speed and the effectiveness of this process should be improved, while free-play games should be restricted to age-verified users only.
The second point of interest is digital and online risks. In this regard, the UKGC's key actions include tackling this as a health issue and supporting the vital role by parents, families and peer groups. Moreover, the commission encouraged handling gambling similarly to other online risks like pornography, cyberbullying and extremism.
Education and treatment as well as evidence collection and consumer engagement are the two last points of interest. Their summary of key actions highlights the need of joined strategic approaches to preventive treatment and education. Moreover, the commission wants to collect data on gambling behavior for 16 and 17-year old gamblers. In other words, the commission would follow its three-year strategy in which a better understanding of gambling-related harms was demanded.
YOU MIGHT BE ALSO BE INTERESTED IN THESE:
LATEST NEWS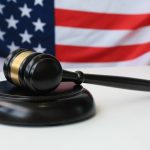 New Jersey Gambling License Renewal Deadline Approaching [...]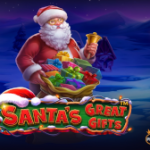 Get Ready for Christmas With Santas Great Gifts by Pragmatic Play [...]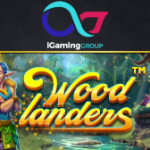 Explore a Fairy Forest in the Woodlanders Slot by Betsoft [...]
POPULAR PAGES VISITED BY OUR READERS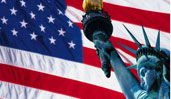 BEST US CASINOS
BACK TO TOP