Gambling News
UK Gambling Commission Publishes Six-Month Update on Gambling Industry Statistics
- June 4, 2018 By Oliver Young -
UK Gambling Commission remains active when it comes to providing crucial gambling industry information and a safer environment for UK consumers. Last week, the UK gambling authority has published its review of gaming machines and social responsibility measures as well as its six-month update on gambling industry statistics.
The figures shown in the update provide a quick review over activities, market changes and trends across all gambling sectors in the UK within the period between October 2016 and September 2017. This kind of updates are always published twice a year, once in May and once in November. Thanks to these updates, the public can stay informed on every regulated sector, including online gambling services offered to UK players.
The data in the statistics is provided by licensees via their regulatory returns. It reveals crucial figures such as total gross gambling yield, total number of employees in the gambling industry and total number of casinos in the UK.
Remote Betting, Bingo and Casino Sector Market Share Improves
In the Headline Findings, there are interesting figures that reveal a generally positive trend for the industry. The first and the most important figure is the one related to the total gross gambling yield (GGY) of the gambling industry in the UK. This figure reached £13.9 billion, which is an improvement of 0.7% in comparison to April 2016 – March 2017.
A colourful pie chart reveals the share various sectors contribute towards this GGY. The largest share of 35% (£4.9 billion) goes to remote casino, betting and bingo; this is a 1% improvement in comparison to the previous six-month update. The second largest share is held by the betting sector i.e. 24% or £3.2 billion. With £3.01 billion, the national lottery comes third with a share of high 22%. The rest of the sectors all have under 10% GGY share. These include casinos (8%), bingo (5%), arcades (3%) and large society lotteries (3%).
The total GGY for the remote gambling sector, as it was mentioned before, was £4.9 billion. This figure shows a modest 3.7% improvement. For comparison, in the period between April 2016 – March 2017 this figure was £4.7 billion.
Number of Employees in Gambling Industry Decreases
One interesting number reveals that the number of employees in the UK gambling industry has dropped. Namely, in September 2017 this figure was 106,366 i.e. 0.8% decrease in comparison to March 2017. Similar to this, the total number of betting shops throughout the Kingdom has decreased as well. With 8,532 such shops in March 2018, their number has dropped for 3.2% from March 2017.
When it comes to total number of bingo premises and casinos, both figures are slightly better than before. The number of bingo premises has reached 649 and noted a 2% increase from March 2017. The number of casinos, on the other hand, is almost insignificantly better as in March 2018 there have been 152 casinos i.e. only two more than in March 2017.
Last thing to pay attention to is the total number of gaming machines in the UK. Namely, in the period between October 2016 and September 2017 there have been 183,928 machines or 0.7% less than April 2016 – March 2017.
YOU MIGHT BE ALSO BE INTERESTED IN THESE:
LATEST NEWS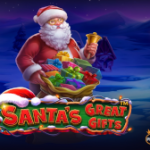 Get Ready for Christmas With Santas Great Gifts by Pragmatic Play [...]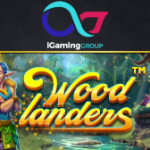 Explore a Fairy Forest in the Woodlanders Slot by Betsoft [...]
NetEnt Launches Superstars Slot With Crossover Characters [...]
POPULAR PAGES VISITED BY OUR READERS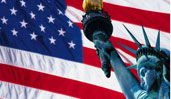 BEST US CASINOS
BACK TO TOP