Gambling News
UK Gambling Commission Releases Formal Advice on Measures for Gaming Machines and Social Responsibility
- March 19, 2018 By Oliver Young -
UK Gambling Commission remains dedicated to ensuring a safe gambling environment to consumers as well as making sure all UK players are appropriately protected.
The latest move towards that goal seems to be the release of formal advice regarding the gaming machines and social responsibility measures. As it was put in the publication this morning, the formal advice made it clear that "action from Government, the Commission and operators" was needed.
Neil McArthur, Chief Executive in the Gambling Commission, gave a statement on the mater. He pointed out that consumers were "put at the heart" of their advice, which was based "on the best available evidence" and "focused on reducing the risk of gambling-related harm." Moreover, McArthur highlighted that in their judgement, a simple stake cut for Fixed Odds Betting Terminals wouldn't be enough to protect any vulnerable consumers. Consequently, the UKGC has proposed an additional package of other measures to guarantee protection to such consumers.
FOBT Stakes to be Limited to £2, Tracked Play Across Machines May Become Mandatory
There are several points that can be singled out as the most important in the document published this morning. The first one to catch the eye is the proposed limit on FOBT (B2) slots, which according to the Commission should be set at £2. A recommended limit of up to £30 was mentioned for FOBT (B2) non-slot games (including roulette); this, however, should be implemented only if it decreases the potential for players to lose huge sums of money within a short period of time.
Another interesting piece of advice is the recommendation for the facility making it possible to play different categories of games in a single session to be banned. Also, it is highlighted that making mandatory tracked play across all machine categories (B1, B2, B3) could prove very effective towards protecting vulnerable consumers.
The last two key points of the formal advice focus on limits and limit setting. Namely, it is recommended that player limits that apply on FOBT (B2) machines should be expanded to B1 and B3 machines as well. Additionally, the UKGC believes that limit-setting should be made more effective with steps like ending sessions instantly when money and time limits are met.
Opposition Remains Far from Enthusiastic About the Recommendations
While the UKGC believes that they have provided actions to tackle "both the risk of harm and provide solutions that are sustainable," the opposition remains sceptical. Fairer Gambling spokesperson said that the Commission was giving the Government "free rein to determine appropriate stake." The Guardian has also released a report on the events claiming that DCMS Minister Matt Hancock was facing pressure for a softer option than the £2 limit from the Treasury.
Either way, what remains obvious is that the UK Gambling Commission was quite serious when it announced improved and more regular steps towards protecting UK consumers. Earlier this year the Commission introduced new online gambling advertising regulations, released a gambling participation and perceptions report and launched an investigation into withdrawal restrictions.
YOU MIGHT BE ALSO BE INTERESTED IN THESE:
LATEST NEWS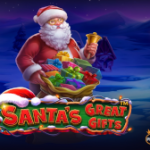 Get Ready for Christmas With Santas Great Gifts by Pragmatic Play [...]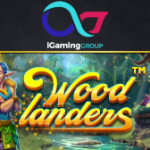 Explore a Fairy Forest in the Woodlanders Slot by Betsoft [...]
NetEnt Launches Superstars Slot With Crossover Characters [...]
POPULAR PAGES VISITED BY OUR READERS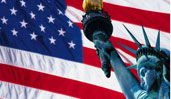 BEST US CASINOS
BACK TO TOP