Gambling News
UK Gambling Commission Releases Latest Gambling Industry Statistics
- June 29, 2015 By Oliver Young -
On 25th of June the UK Gambling Commission has published the latest gambling industry statistics for the period starting from 1st of April, 2010 to 30th of September, 2014. This is a historical snapshot of UK online gambling and shows how the numbers change during the years as well as provides insight how online gambling has been evolving in the country.
Some of the highlights of the report include interesting facts such as only 19% of UK Internet gaming revenue comes from UK licenced operators. Also, only 15% of the whole market was claimed by operators that hold a UK gaming licence. Land based betting takes big share of the market with its 46% and online sport betting market share y-o-y rose for 3% up to 19%.
When it comes to other important numbers – money numbers – it should be noted that UK licenced online gambling operators made GGY of £1.35 billion, which is up for 27% y-o-y. This is close to the GGY of betting shop based gaming facilities that generated £1.62 billion.
Online sports betting GGY rose for 35% to £1.19 billion and the main market drivers are UK's favourite sports football and tennis. Online bingo, on the other hand, noted a big growth of 79%, but started from a low base and generated only £7.7 million.
It comes as no surprise that the number of online player registrations noted a growth of 14.5% to £5.59 million. As a result, there was a growth in the number of people employed in the gaming industry of 8% to 6.285 as well.
Online Casino GGY Falling by 12%
The report has a whole section that focuses on casino gaming in the United Kingdom and there are some pretty unexpected numbers found there. For example, even though online casinos are a real hit among online players, online casino GGY generated only £24 million, which is a fall of 12%.
Another decrease was noted in the total number of operating casinos on the territory of the UK. In March, 2011, there were a 149 casinos overall. However, in March, 2013 that number fell to 144 and in September, 2014 it increased again to 146. The majority of casinos in the industry are owned by Rank Group and Genting UK.
However, one positive trend is the growth of number of employees in the casino sector. Therefore, if in March, 2011 there were 13,949 people working in the casino industry, that number was constantly growing and in September, 2014 it reached 15,211.
In 31st of March 2015 There Were 691 Remote Gaming Licences Held by 419 Operators
In comparison with the global remote gaming industry which noted a growth of GGY "18.27b in Jan-Dec 2010 to £23.75b in Jan-Dec 2014, the UK remote gambling industry also noted a growth. The GGY from January to December 2010 was £1.94b and then from January to December 2014 it was £2.99b.
The number of UK online gaming licences was also growing during the years and hence from March, 2011 and 299 licensees in total it increased to 691 in March, 2015.
YOU MIGHT BE ALSO BE INTERESTED IN THESE:
LATEST NEWS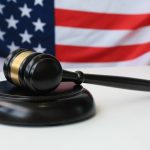 New Jersey Gambling License Renewal Deadline Approaching [...]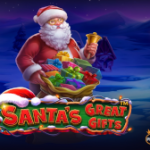 Get Ready for Christmas With Santas Great Gifts by Pragmatic Play [...]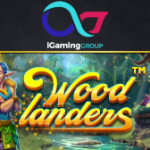 Explore a Fairy Forest in the Woodlanders Slot by Betsoft [...]
POPULAR PAGES VISITED BY OUR READERS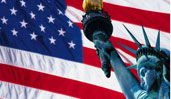 BEST US CASINOS
BACK TO TOP