Gambling News
UK Underage Exposure to Gambling Ads Dropping; UKGC Warns Over Gagging Orders
- February 4, 2019 By Oliver Young -
According to a new study from UKASA (UK Advertising Standards Authority), underage TV audiences across the island were being less exposed to gambling advertisements during the past years than they were about a decade ago. The study, which covers nearly a decade of advertisement exposure, was recently released by the Authority just before the weekend. And from its results, it seems that rapping major gambling firms over advertising really pays off.
40% Decline in Exposure in Four Years
The study was conducted by UKASA for the period of 2008 and 2017, during which a number of interesting trends were observed. As the numbers show, since the first year when betting and gambling advertisements were permitted on TV in 2008, the underage exposure per week grew from 2.2 ads to 2.8 ads in 2017, marking a 25% increase. But when compared to the year of 2013 when exposure peaked to an average of 4.5 ads per week, the 2017 numbers mark a 37.3% decline.
When compared to adults, the exposure of children dropped from a 38.6% at the start of the study to 19.6% at the end of it. Or, to put things differently, during the final year of the study underage viewers saw one gambling ad for every five that adults saw.
Throughout the same period, gambling and betting advertisements accounted for less than 2% of all ads seen by children on TV. As the study reveals, most of the gambling ads were related to lottery, scratch-card and bingo. Peak exposure for bingo was hit in 2013, when children saw an average of 1.9 ads in a week, while lotto and scratch card advertisements peaked in the previous year of 2012. Since then, however, exposure has dropped significantly, including betting ad exposure.
UKGC Doesn't Like Operators Shushing Customers
In other news, the UK Gambling Commission is reportedly warning gambling operators in the UK about the use of "gagging orders" to prevent individuals from reporting incidents to the gambling industry watchdog. As the Guardian reports, the Commission informed operators with a warning notice that it has become aware of some gambling companies including NDAs (non disclosure agreements) in their customer settlements to prevent them from talking.
The warning comes over a month after one of the biggest operators in the country, Ladbrokes, was caught asking victims of a theft by a problem gambler to remain silent in order to receive compensation. The gambler in question was a UK native running a real estate business in Dubai who stole from clients to fund a bad gambling habit that had cost him up to £60K a day. After compensating his victims to the sum of nearly £1 million, Ladbrokes reportedly asked them in a settlement agreement not to raise complaints in order to receive their money.
As of now, the UKGC is investigating these beliefs while Ladbrokes is reportedly cooperating with the watchdog in the investigation. As explained by the Commission, the objective is not to forbid NDAs, which can be beneficial, but to stop operators from preventing consumers to report problems with the UKGC or law enforcement.
YOU MIGHT BE ALSO BE INTERESTED IN THESE:
LATEST NEWS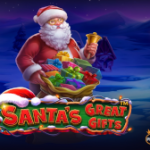 Get Ready for Christmas With Santas Great Gifts by Pragmatic Play [...]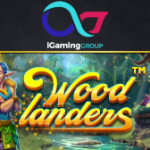 Explore a Fairy Forest in the Woodlanders Slot by Betsoft [...]
NetEnt Launches Superstars Slot With Crossover Characters [...]
POPULAR PAGES VISITED BY OUR READERS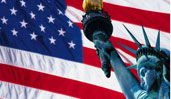 BEST US CASINOS
BACK TO TOP