Gambling News
UKGC Publishes Supervisory Expectations Regarding the Updated Money Laundering Regulations
- December 23, 2019 By Oliver Young -
The UK gambling industry is going through a lot of changes. The last we heard about any possible changes were the major politic parties' manifestos, all promising that the 2005 Gambling Act will be reviewed, with the aim to further tighten regulations.
And now, the UK Gambling Commission, who published its expectations regarding the updates on the Money Laundering Regulations. The regulations implement the EU 5th Money Laundering Directive and will take effect on the 10th of January, 2020.
The Updates to the Money Laundering Regulations
There are two updates to Regulation 19. First, operators need to take appropriate measures during and in preparation for the adoption of business practices or new products and they need to assess and mitigate any money laundering risks that could come from such adoption, in addition to the similar and existing requirements for new technology. Second, they have to have specific controls, procedures and policies for such measures.
One update to Regulation 24 was made by the regulator. Casinos must provide appropriate training in anti-money laundering and counter-terrorist financing to any agents that they use for the purposes of their business.
Regulation 28 also received changes. Operators will receive further direction regarding what information may be considered as "obtained from a reliable source, independent of the person whose identity is being verified.
And finally, there is an update to Regulation 33. Casinos will get further requirements for the enhanced player due diligence measures. This refers to complex or really large transactions and high-risk third countries, where there are really large transactions and transactions with no apparent legal or economic purpose, as well to a player who is a third-country national but has obtained citizenship in an EEA state in exchange for transfer of capital, property purchase, investment in corporate entities in the EEA state or government bonds, or players who are beneficiaries of life insurance policies.
UKGC's Statement on the Expectations
The UK Gambling Commission continues implementing new rules and updating the gambling regulations. On the 10th of January, 2020, new updates on the Money Laundering Regulations will be implemented, but on the same date, the Commission will also publish the 5th edition of "The prevention of money laundering and combatting the financing of terrorism", its guidance for both land-based and online casinos, which will come into force effective immediately. Therefore, the watchdog published a statement reminding operators how seriously they need to take these updates. The Commission does not kid about these things. If you remember, in June, it fined Kindred's brand Platinum Gaming £1.6 million for failures in Money Laundering and Social Responsibility Regulations.
The UKGC stated that it recognizes the fact that it takes time to implement changes, so it would take that into account. However, it still expected to see that operators have implemented the changes with the requisite urgency and acted promptly, and if tech was required to accommodate the changes, invested appropriately. Casino businesses must, therefore, review and accordingly amend their money laundering and terrorist financing risk assessments, and associated controls, procedures and policies.
YOU MIGHT BE ALSO BE INTERESTED IN THESE:
LATEST NEWS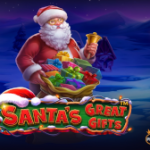 Get Ready for Christmas With Santas Great Gifts by Pragmatic Play [...]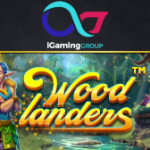 Explore a Fairy Forest in the Woodlanders Slot by Betsoft [...]
NetEnt Launches Superstars Slot With Crossover Characters [...]
POPULAR PAGES VISITED BY OUR READERS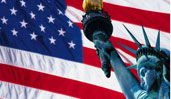 BEST US CASINOS
BACK TO TOP