Financial
US Casino Gambling Expected to Reach $93 Billion by 2020
- January 27, 2016 By Oliver Young -
If Technavio's research study's results are to be believed, the casino gambling market in the US could reach amazing $93 billion in the next four years. Technavio is a UK based market research brand that holds offices in the States, Canada, China and India.
A Technavio representative gave a statement regarding the company's study. In the statement he pointed out that America was one of the few countries that allowed advertisements for casinos, thus encouraging marketing on local level by operators. He added that the strategic plan improved the number of tourists interested in gambling in the country's casinos.
Akthar also explained that since the recession ended, the United States have noted a recovery of the tourism industry, which is partly responsible for the drastic growth of casino gambling. According to him, the compound annual growth rate in this segment was more than 7% until 2015.
US Casinos Adopting Alternative Methods of Reaching Customers
One of the things that support the probable casino industry growth is the determination of operators to attract customers using alternative methods. Akthar mentioned collaboration with luxury hotels as one of the top ways to reach potential players; part of those collaborations are offering entertainment options such as slot machines at bars, restaurants and similar attractions.
According to Technavio, there are three driving factors that affect the growth of casino gaming revenues in the country. Aside from the advanced transportation infrastructure, the other two forces mentioned in the study are immense contribution to national economy as well as expansion of online gaming.
The lead market research analyst said that the online casino segment was up for about 212% when it comes to revenue in 2015; hence, he came to the conclusion that the future of the gaming industry in the United States lies in online gambling rather than brick and mortar casinos. Akthar also pointed out protection as one of the pros of gambling online and said that US online casino operators usually offer several verification procedures.
On this topic, Technavio also stated that "the possibility of exponential growth in this segment is expected to gain further traction with many other states in the U.S. considering legalization of online gambling."
Three Years Ago the Casino Market Revenue was $66.30 Billion
The US casino gaming revenue has been constantly growing over the years and therefore the numbers set by Technavio are not that surprising.
Back in 2013 the country noted staggering earnings of $66.30 billion. Additionally, the American Gaming Association (AGA) in its latest report published in May 2014 revealed that American casinos earned over $81 billion in the 12-month period the firm was analysing. The number in that report showed that approximately $67 billion came directly from gambling.
In 2014, the global land-based casino industry generated whopping $146 billion from gamblers worldwide. The US share of that number was so big that even the combined gaming win of Australian and Asian casinos couldn't beat it.
YOU MIGHT BE ALSO BE INTERESTED IN THESE:
LATEST NEWS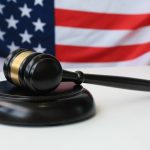 New Jersey Gambling License Renewal Deadline Approaching [...]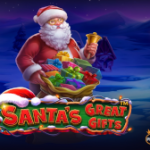 Get Ready for Christmas With Santas Great Gifts by Pragmatic Play [...]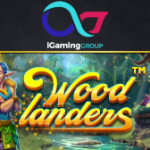 Explore a Fairy Forest in the Woodlanders Slot by Betsoft [...]
POPULAR PAGES VISITED BY OUR READERS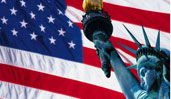 BEST US CASINOS
BACK TO TOP