Gambling News
Vermont Set to Legalise Daily Fantasy Sports
- May 17, 2017 By Oliver Young -
Whether daily fantasy sports are a game of chance or a game of skill is a long and ongoing debate, especially in the US, where the difference may have very serious implications. Namely, if DFS is considered to be a game of skill it is a lot easier to legalise it, whereas if the verdict is that it is a game of chance, it might be considered a form of gambling which would render it illegal in many states.
Earlier this year, two states decided that DFS operators will not be permitted to offer their services to their citizens – Alabama and Tennessee. Many DFS proponents were disappointed by this decision, because everybody expected the number of states were DFS are legal to grow and not the opposite.
Vermont House and Senate Agreed on a Final Version
However, it turned out that the decision to ban DFS in Alabama was only temporary, as earlier this month, a State Senate Committee decided in favour of DFS legalisation. The latest piece of good news for DFS proponents comes from Vermont, where lawmakers passed a bill that legalises participation in daily fantasy sports comments.
The decision is even more surprising because the state Attorney General was firmly against the legalisation, as it was reported by local news. John Treadwell, Vermont AG said that DSF legalisation would be against the strict gambling laws which are currently in power in Vermont.
Despite that, the members of both the House of Representatives and the Senate believed that legalising DFS would not be against the state laws and, together, they agreed on a final version of the bill. The bill sets out the rules and explains what makes a game a DFS game.
According to the provisions of the bill, the AG and the Governor will be the ones who set the tax framework and the registration fee for each DFS operator that wants to expand its operations on the territory of Vermont. It is expected that the operator registration fee will be $5,000.
Other States May also Legalise DFS
Among other things, the bill also forbids people who are employed by DFS companies and their family members to participate in DFS tournaments. Professional athletes and other individuals who are associated with professional sports clubs are also not permitted to participate.
The minimum age is set at 18 years and operators are not permitted to depict images of students or minors in their advertising campaigns. If the Governor Scott signs this bill, as it is expected, Vermont will become the tenth state in the US that has explicitly legalised daily fantasy sports.
It seems that Vermont might not even be the last state to legalise DFS this year. Namely, a bill on DFS will be reviewed by Ohio's House Committee this week. The proposed bill is more broad and detailed compared to the bill that was passed in Vermont.
All DFS operators will be required to apply for a state licenced before they are allowed to offer services in Ohio and it is expected that the licence fee will be set at $30,000. The legal age is also 18 years and professional athletes, employees of DFS companies and members of their families will not be allowed to participate.
YOU MIGHT BE ALSO BE INTERESTED IN THESE:
LATEST NEWS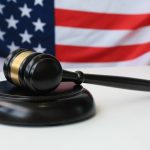 New Jersey Gambling License Renewal Deadline Approaching [...]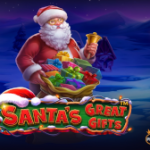 Get Ready for Christmas With Santas Great Gifts by Pragmatic Play [...]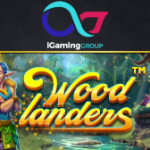 Explore a Fairy Forest in the Woodlanders Slot by Betsoft [...]
POPULAR PAGES VISITED BY OUR READERS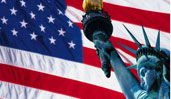 BEST US CASINOS
BACK TO TOP