Gambling News
VGT Legalisation an Obstacle for Pennsylvanian Lawmakers
- August 16, 2017 By Oliver Young -
Proponents of online gambling legalisation in Pennsylvania have been very active in the past years. They have been trying to legalise online casinos in the state, for many years now. There have been several attempts, but most of them very unsuccessful. Earlier this year, a bill that contained provisions on, among other things, online gambling, reached the State Senate, but it faced serious opposition.
One of the key reasons why it was expected that the lawmakers might take a more liberal approach towards gambling was the fact that gambling was supposed to generate extra revenues that would've helped fill the state's coffers. Pennsylvania has a serious hole in its state budget and lawmakers are considering many options that'll help them solve the problem. The 2018 budget has not been adopted yet, and we are yet to see whether the passing of the gambling bill will be sufficient to breach the gap.
A Decision Can't Be Reached
Online gambling wasn't the only problem, the gambling bill that reached the Senate earlier this year also contains provisions regarding video gaming terminals (VGTs) and that too can be a problem. Sheldon Adelson, the owner of Las Vegas Sands, is one of the strongest lobbyists against both online gambling legalisation and the legalisation of video gaming terminals.
Reaching an agreement on video gaming terminals will be one of the most challenging tasks, claim sources from the Senate. Even though all lawmakers are aware that extra sources of revenues will have to be found, some of them are so fiercely against VGTs that they won't agree to their legalisation at any cost.
Many felt that the provisions regarding fantasy sports and online gambling will be considered controversial, but so far, the bill's progress has been stalled mostly by the impossible to reach an agreement on VGTs.
Representatives in Favour, Senators Against
The lawmakers who sit in the House of Representatives are said to be in favour of VGTs legalisation, at least a majority of them. According to the proposal terminals could be installed in pubs, clubs, and other venues throughout the state. It is estimated that their legalisation might increase tax revenues by $400 million.
State Senators are on a different opinion and refuse to accept VGT legalisation. Crime problems and addiction were cited as main reasons against VGT legalisation. The problem is more serious then it seems, because if the Senate and the House don't reach an agreement on video gaming terminals, the gambling bill as a whole will not be passed into a law.
The Senate is supposed to hold a number of hearings on the matter, with the first hearing scheduled for September, Senator McIlhinney has announced. House Representative Mustio said in a statement for the local press, that there are already video gaming terminals in Pennsylvania which are placed illegally and he feels that it would be much better to legalise them.
McIlhinney suggested a different approach, he feels that Pennsylvania should deal with the illegal VGTs before making them legal. The State Senator also said that instalment of VGTs in pubs and similar objects would create unfair competition for the state's legally operational casinos. The Governor already stated that he would support a solution that would generate extra revenues.
YOU MIGHT BE ALSO BE INTERESTED IN THESE:
LATEST NEWS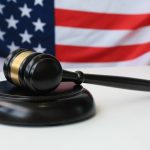 New Jersey Gambling License Renewal Deadline Approaching [...]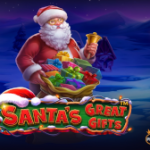 Get Ready for Christmas With Santas Great Gifts by Pragmatic Play [...]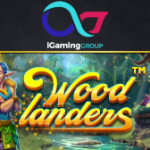 Explore a Fairy Forest in the Woodlanders Slot by Betsoft [...]
POPULAR PAGES VISITED BY OUR READERS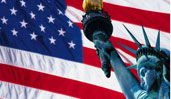 BEST US CASINOS
BACK TO TOP