Gambling News
Victoria to Introduce a Point of Consumption Tax on Online Betting
- December 4, 2017 By Oliver Young -
Victoria is one of the most gambling-friendly states in Australia, and Australia is considered to be one of the most gambling-friendly countries in the world. However, that is truer of land-based gambling, than online gambling, as few states have quite restrictive regulations regarding online betting and gambling.
One thing is certain though, the market is pretty developed and advanced and there is a lot of new investment, both in the land-based, as well as in the online industry. In 2015, one of Australia's greatest moguls, announced his plans to invest additional $1.5 billion in his Melbourne casino. The state obviously wants its share of the action and that's why a new tax proposal was put forward this year.
A POC Tax already Employed in South Australia and Western Australia
According to the new proposal, online betting operators will be charged with a 15% tax at point of consumption, it has been reported in the local media. Operators are wasting no time and they have already started lobbying against the proposal, claiming that it will have a negative effect on their businesses.
If the new solution is accepted, online bookmakers will be required to pay 15% of everything they earn as a result of wagers placed by punters who are citizens of Victoria. A similar solution was already introduced in South Australia this summer, and Western Australia also adopted a point of consumption tax which will be implemented in January 2018.
Certain Victoria legislators also feel that introducing a 15% tax will be a good decision for the state and its finances. The bookmakers, on the other hand, are of a different opinion and they have already started working towards finding a solution that would be more favourable for the operators.
Many global operators offer their services to Australian citizens after they obtain a licence from the Northern Territory. The authorities of many states are angry about this, as operators don't pay taxes in all states where they operate, but only in the one that issued their licence, in this case the Northern Territory. Operators argue that they pay all their taxes and fees and help the nation's economy in other ways.
Operators Oppose the Idea
It should be noted that only online bookmaking is legal in Australia and operators are not allowed to offer online casino gaming, or poker. A study shows that online bookmakers, including major British and international companies like Ladbrokes, Bet365, Unibet and Betfair make great contributions and have already paid out AU$90 million to the state of Victoria through sponsorship deals, and more than AU$127 million in salaries, which indicates that bookmakers pay their share.
However, many feel that the introduction of such a tax would give all operators equal opportunities, as some operators are already forced to pay much higher taxes. Bookmakers couldn't be less happy though, and they are making a lot of efforts to at least lower the tax rate to a percentage that's more acceptable for them.
Industry experts claim that many operators wouldn't be able to meet the 15% margin and that will definitely not have a positive effect on the industry as a whole. The UK is one of the countries which introduced a 15% tax back in 2014.
YOU MIGHT BE ALSO BE INTERESTED IN THESE:
LATEST NEWS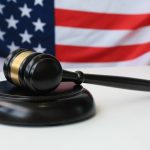 New Jersey Gambling License Renewal Deadline Approaching [...]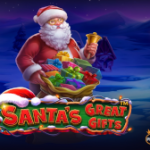 Get Ready for Christmas With Santas Great Gifts by Pragmatic Play [...]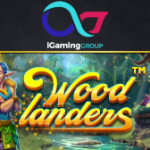 Explore a Fairy Forest in the Woodlanders Slot by Betsoft [...]
POPULAR PAGES VISITED BY OUR READERS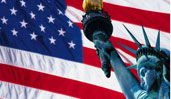 BEST US CASINOS
BACK TO TOP