Gambling News
Visitors' Interest in Gambling in Las Vegas Falls
- April 20, 2015 By Oliver Young -
Las Vegas Convention and Visitors Authority have released a survey that shows only 12% of Las Vegas visitors came to the city in order to gamble. This is a disturbing number that signals decrease of interest in gambling in the United States' most popular gambling destination.
According to the chart provided in the survey, it is obvious how the number of people who gambled during their stay in Las Vegas is continuously falling. For example, in 2010 80% of the visitors of the Sin City gambled at least once. Even though the percentage of people who gambled while in Las Vegas in 2013 and 2014 is same (71%), it is still worrying that the interest in gambling is decreasing.
Those who were gambling had an average budget of $530, which is the same with 2013. However, in comparison with 2010, it can be said that the average gambling budget has grown for 16% during these past several years.
When it comes to other sectors, Vegas visitors tend to spent $282 on drinks and food. This number also improved during the years and hence in 2010 it was set at $150. In 2010 people spent more on shows and therefore in 2014 the number is 3.5% lower than the one in 2010. Nonetheless, there has been improvement of 24% in comparison with 2013.
How Did an Average Las Vegas Visitor Who Gambled Behave?
One interesting part of the survey shows how many hours on average people spent gambling per day. Most of the visitors (60%) gambled two hours or less, which is notably higher than the percentage of visitors (50%) in 2013 that spent at least two hours playing casino games. Only 22% were gambling 3-4 hours, a number smaller than the four previous years; 30% in 2013, 24% in 2012, 23% in 2011 and 24% in 2010.
Similar situation is found in category 5-6 hours which fell for 2 points from 13% in 2013 to 11% in 2014. Only 6% from the visitors spent 7-8 hours gambling, whereas almost an insignificant number of them (1%) gambled for more than eight hours.
Those who conducted the survey asked all Las Vegas visitors how many casinos they had visited during their stay. According to the chart, most people visited 5-6, whereas a good number (29%) went to 7-10 casinos. Interesting is the fact that 29% of those who visited a casino never gambled, whereas 22% gambled only at one gambling facility.
Las Vegas is becoming a Place for Partying
The findings of this worrying survey are partially explained with the fact that Las Vegas is rapidly becoming a place for wild parties and clubbing. Therefore, casinos that are not too well equipped with non-gaming amenities are having a problem attracting visitors whose main idea is to simply have fun.
A proof of this can be found in the casinos' revenues. Turns out some casinos' have 65% and 85% revenue from slots and table games. In comparison, up to 60% can come from other amenities.
YOU MIGHT BE ALSO BE INTERESTED IN THESE:
LATEST NEWS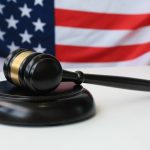 New Jersey Gambling License Renewal Deadline Approaching [...]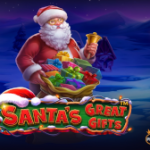 Get Ready for Christmas With Santas Great Gifts by Pragmatic Play [...]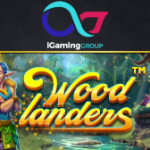 Explore a Fairy Forest in the Woodlanders Slot by Betsoft [...]
POPULAR PAGES VISITED BY OUR READERS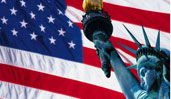 BEST US CASINOS
BACK TO TOP