Gambling News
Waiter Forced to Split EuroMillions Jackpot With His Boss
- July 17, 2014 By Nemanja L. -
Restaurant waiter Fatih Ozcan and his boss Hayati Kucukkoylu have been ordered to share the £1,000,000 prize that their ticket has won in the EuroMillions draw by a court ruling.
The two men were involved in a legal dispute as they each claimed they were the owners of the winning ticket, but the judge ruled they are entitled to £500,000 each at the conclusion of a week-long court case.
Ozcan Dreamed About Winning 
Ozcan was employed as a waiter in Turkish restaurant Kapadokya in York, owned by his compatriot Hayati Kucukkoglu. The employee had a dream on the night of 29 January 2012 that he was holding a hefty amount of cash, with his boss standing in front of him.
Believing that they would go on to win the lottery, Ozcan pleaded with his boss the following day to enter the EuroMillions draw and eventually purchased the ticket from a neighbouring supermarket.
His dreams soon became a reality as the ticket proved to be a winner, but Mr Kucukkoylu was adamant he was the sole winner having allegedly provided the cash for the stake money.
The waiter later falsely accused his employer of stealing his ticket, leading to the arrest of his boss, who spent some nine hours in police custody.
Ozcan later confessed that he had been lying to the police, but also revealed his employer had threatened him and that he feared for his safety.
Judge Rules to Split the £1m Prize
A seven-day hearing at the High Court in London ensued, and judge Mark Gosnell eventually delivered his verdict based on the CCTV footage showing the process of the winning ticket being filled.
With the footage clearly showing that both Ozcan and Kucukkoylu had paid half of the £9 stake as well as being equally involved in choosing the winning numbers, the judge had no choice but to rule that the £1 million prize is divided between the two men.
Some two and a half years since their ticket won the top prize, the two men will finally share their winnings and be able to get on with their lives after a long battle that could have been avoided had they not been dazzled by money and fame.
YOU MIGHT BE ALSO BE INTERESTED IN THESE:
LATEST NEWS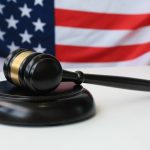 New Jersey Gambling License Renewal Deadline Approaching [...]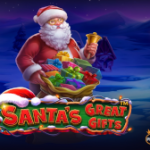 Get Ready for Christmas With Santas Great Gifts by Pragmatic Play [...]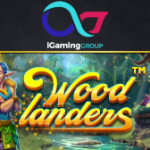 Explore a Fairy Forest in the Woodlanders Slot by Betsoft [...]
POPULAR PAGES VISITED BY OUR READERS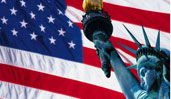 BEST US CASINOS
BACK TO TOP