Financial
Will Casinos Through States be a Savior or the Plague?
- October 7, 2014 By Samantha A. -
When it comes to the casinos being strategically placed throughout the states in the US, so many people are wondering if this is good – or bad for the country?
The further north you go, the more people say that these casinos are going to be a savior when it comes to their country. So many others down south though, state that they are not going to be too thrilled about the new additions because they view them as the devil.
So many people that live in places where some of the casinos have been added state that the casinos neither break or provide for them. They do not save the lands or the people. Although, the jobs that they provide are a blessing for many of the families in the area that have been searching for work for years. These new casinos are providing them with the jobs that they are after.
The Many Promises of These Casinos 
Despite all of the promises that are given to those in the area of being able to boost the everything in the area with these casinos – so many places do not actually see a difference in what it is that the casinos are supposed to be providing. This can be a cause of concern for many people that were hoping to get much more out of the casinos when it comes to using them for their monetary help to stimulate the economy and the state that they are operating in.  The nearby businesses however, see their fair share of those that come to the area for the casinos. They are able to provide accommodations for their stay, food to eat and even places to purchase items from.
There hasn't been any place where there was a large traffic jam to get into the casino, yet the places still seem to be doing great with all that they are providing. Even if the people throughout the city or town are not seeing any differences.
It is the same for the downsides of a casino. There is not an increase in crime rates, although so many people thought that this was something that just naturally came with casinos. You would think a place where people drink and gamble – is also a place where violent crimes might happen. This is not so according to the research statistics on many of the new casinos throughout the country.
So as time moves forward, we can say that these casinos are neither a blessing or the devil when it comes to having them put in. For now, they remain neutral and provide some extras for those that get to work within them, when they once needed a job. They might also be a bad thing for those that live right next to them, and wish to move… but every person has a different opinion.
YOU MIGHT BE ALSO BE INTERESTED IN THESE:
LATEST NEWS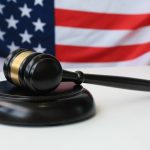 New Jersey Gambling License Renewal Deadline Approaching [...]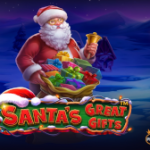 Get Ready for Christmas With Santas Great Gifts by Pragmatic Play [...]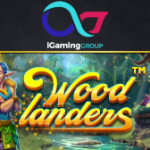 Explore a Fairy Forest in the Woodlanders Slot by Betsoft [...]
POPULAR PAGES VISITED BY OUR READERS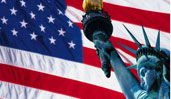 BEST US CASINOS
BACK TO TOP