Gambling News
Will Philly Get a Second Casino or No?
- November 17, 2014 By Samantha A. -
Many of those out in the state, as well as city are wondering if this new casino plan is going to go through. With so many people on either side of the voting on whether they want it or not, there is going to be a lot that has to be discussed through the officials in the state. They have to decide on whether or not this casino is going to make or break the city that seems to need something to perk it up.
The Opinions are Strong
As for the residents in the city, they are voting and speaking their minds when it comes to whether or not this is something that should go up in the city. They are stating whether or not they feel strongly about it coming or strongly about it never going in the city in the first place. So many people feel that this is going to bring more crime to the area, that already has enough, as well as additional traffic and headaches that are not needed when the casino might not even do as well as the project. Others are stating that this is something that the state needs, this is a big city and it will do great – not to mention the jobs that are going to be added throughout the area.
However, officials still have yet to come to the conclusion on whether or not the city actually needs something like this. They want to make the best decision for everyone involved but they just do not have enough information to go off of when it comes to whether or not they are going to push through.
The failed Foxwoods project in 2010 is saying a lot to the city officials and they are using this event strongly in their decision on whether to move forward with new plans for a casino, or whether to hold off on one.
When you'd like to learn more regarding the new casino plans in Pennsylvania, make sure to check back at Casino Directory to find out additional information and their ultimate verdict on the situation which is set to be discussed and announced later on in the month.
YOU MIGHT BE ALSO BE INTERESTED IN THESE:
LATEST NEWS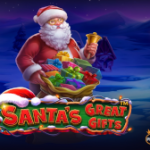 Get Ready for Christmas With Santas Great Gifts by Pragmatic Play [...]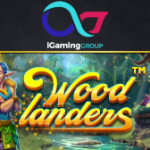 Explore a Fairy Forest in the Woodlanders Slot by Betsoft [...]
NetEnt Launches Superstars Slot With Crossover Characters [...]
POPULAR PAGES VISITED BY OUR READERS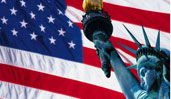 BEST US CASINOS
BACK TO TOP