Financial
William Hill and Amaya Merger Talks End Unsuccessfully
- October 19, 2016 By Oliver Young -
It seemed that everything was ready for the William Hill and Amaya merger. Both companies were looking forward to it and it was expected to create a true industry giant. But, the merger didn't go through. It appeared that there was strong opposition from major William Hill shareholders who thought that a merger would decrease the share value.
Earlier this year, 888 and Rank Group tried to acquire William Hill, but the proposal was unanimously rejected by the company's Board of Directors.
After the decision against an Amaya merger was reached, William Hill released a public statement wishing further success to its would-be partner Amaya Amaya's chairman, on the other hand, issued a statement in which he claimed that it would be best for his company to remain independent and publicly listed.
William Hill's Major Shareholders Rejected the Merger Proposal
Parvus Asset Management, a hedge fund which owns more than 14% of William Hill's shares and is the largest shareholder, is reported to be the biggest opponent of the proposed merger. William Hill announced that shareholders were opposing the merger. Parvus published an open letter criticising the proposed merger. The hedge fund thought that the proposal was not based on strategic reasoning, adding that it would decrease the share value.
Parvus wasn't the only opponent of the merger. The bookmaker's ex CEO, Topping also said that he didn't understand the motive behind the proposed merger. In William Hill's latest statement on the issue it was suggested that the merger talks were in a preliminary stage and that reports of it shouldn't have been published in the media.
John Colley, who is a business professor and an expert on takeovers and mergers said that he couldn't see how a merger between a UK betting operator and a Canadian online poker operator could create any added value. He indicated that the shareholeders had every right to be suspicious of the alleged benefits.
The company's current CEO, who is a temporary solution until a new CEO is appointed said that the company will remain focused on its core development priorities – international operations, efficiency, online presence and technology, while continuously looking for other options that could provide increased value for shareholders.
William Hill expects an operating profit in the range between £260 and £280 million in 2016.
Amaya CEO Says the Company Will Remain Profitable
Amaya's CEO, Divyesh Gadhia, in his public statement stated that the company's management and its financial advisors are already looking for other viable options that'll help them increase shareholder value and that he will keep on working in the best interest of the shareholders.
Gandhia added that Amaya is a growing and stable company which has shown that it can deliver profitable growth in the past. It has been suggested that William Hill's shareholders refused the merger proposal because they didn't believe that the online poker market had sufficient growth potential.
This was denied by Amaya, claiming that the poker market is in fact growing. The Canadian company also claimed that it is possible to sell other gaming products to poker players, something which was also disputed.
YOU MIGHT BE ALSO BE INTERESTED IN THESE:
LATEST NEWS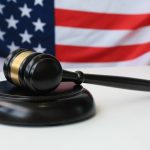 New Jersey Gambling License Renewal Deadline Approaching [...]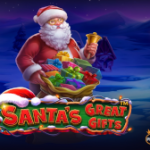 Get Ready for Christmas With Santas Great Gifts by Pragmatic Play [...]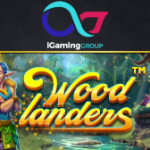 Explore a Fairy Forest in the Woodlanders Slot by Betsoft [...]
POPULAR PAGES VISITED BY OUR READERS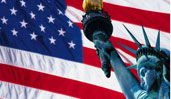 BEST US CASINOS
BACK TO TOP