Gambling News
Wynn Macau Resort due to Open
- August 17, 2016 By Oliver Young -
Macau is the leading casino destination in Asia, and according to many the largest one in the world. This former Portuguese colony generates casino revenues five times higher than those of Las Vegas. However, things have been pretty grim for the Macau casino industry lately. Earlier this year, we reported that casino revenues have been decreasing constantly in almost two years.
But these problems won't stop US entrepreneur Steve Wynn to carry on with his project for a $4 billion casino resort which is supposed to open soon. The billionaire made the news due to problems with his ex-wife recently said that he believe that the Macau casino market is now normalised and that he expects return on investment, whilst refusing to say exactly how long it will take.
Most Expensive Investment in Macau
Wynn Macau will be the largest and most expensive casino resort in the country, valued one billion more than the rivalling casino resort, Sands Macao, owned by another American billionaire – Sheldon Adelson. The resort is due to open on August 22.
The resort will also include a large hotel with thousands of rooms, a replica of the Eiffel Tower and many other attractions. Gambling will be one of the options available to resort visitors, but certainly not the only one.
In a press statement Mr Wynn indicated his belief that the bad years for the Macau casino industry are behind and that he expects a successful start for his enterprise. Some believe that the opening of the new resort will be one of the important factors that will contribute to market normalisation.
Others have pointed out that the increased competition will only cause casino operators to offer even bigger discounts which would decrease their profits. A Chinese analyst stated that if Wynn knew that the market was going to be in such a decline, he surely wouldn't have spent $4 billion. He added that the casino resort would yield profits, but at a much lower rate than the investors expected.
The Resort Will Feature Luxurious Artworks
Most casino resorts in Macau include various attractions and luxury shopping stores, but Wynn Macau will also be enriched with artworks worth almost $150 million. There will be a Tulip sculpture by Koons which is over more than $30 million as well as a collection of four antique Chinese vases, worth almost $4 million each.
The plans for the resort were made at a time when higher revenues were to be expected. There will be at least 60 VIP tables at Wynn Macau. Macau, a former colony, is the only place in China where casinos are legal, but fewer rich Chinese people visit Macau nowadays as the country's economy is slowing down and the government is becoming more restrictive. Many Chinese citizens now visit rivalling destinations such as Vietnam and the Philippines.
Several new casino resorts have been opened in the past 12 months, but they have not encouraged the expect revenue growth. Some operators have been complaining about the limit on table allocations.
Wynn Macau has been allocated only 33% of the number of tables it initially required. Several other large casino operators have also announced that they will open large Macau resorts in the upcoming years.
YOU MIGHT BE ALSO BE INTERESTED IN THESE:
LATEST NEWS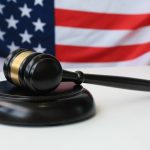 New Jersey Gambling License Renewal Deadline Approaching [...]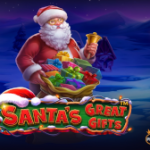 Get Ready for Christmas With Santas Great Gifts by Pragmatic Play [...]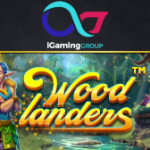 Explore a Fairy Forest in the Woodlanders Slot by Betsoft [...]
POPULAR PAGES VISITED BY OUR READERS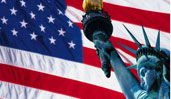 BEST US CASINOS
BACK TO TOP