Casino Blog
Andar Bahar Tips and Tricks
- October 12, 2021 By Riley Wilson -
Andar Bahar is quickly growing in popularity at top online casinos – especially live casinos. That said, the exciting Indian game of chance is still a relative newcomer to the scene. Many players are still reluctant to try it out because they're not sure how Andar Bahar works. It's a simple enough game to learn – but mastering the details may take a while.
We've already written about basic Andar Bahar game rules. In this article, however, we'll take a deeper look at some Andar Bahar strategy tips that will make profiting from the game much easier.
The Difference Between Andar and Bahar
The main Andar/Bahar wager is the core component of the game, seemingly made to be a 50/50 shootout. However, it's not, and remembering that fact is one of our most important Andar Bahar tips.
One of these two options is always slightly more likely to win than the other. Generally speaking, it's the one that receives the first card from the shoe after the Joker. This is also often reflected in the payouts. The side less likely to win pays at odds of 1:1, while the "stronger" side wins 0.9:1.
This is where we'll also see a difference between essential Andar Bahar rules. Traditionally, which pile receives the first card changes with every round based on the color of the house card. If the house card is black, Andar goes first. If it's red, Bahar goes first.
However, if you play Andar Bahar in a casino, you'll likely see something different. Most times, Andar simply always draws the first card. This also means both wagers offer fixed odds in each round, with Andar paying 0.9:1.
Whichever pile receives the first card has a 51.5% probability of winning. Conversely, the other pile offers close to 48.5%.
In terms of betting value, it's actually worthwhile to decrease your winnings by 0.1 for that 3% higher chance of winning. That's why Andar (or whichever pile plays first) comes with 97.85% RTP, while the other bet only offers 97%. It's a subtle difference, but one that can greatly impact Andar Bahar profits in the long run.
Use Betting Systems
Although Andar Bahar is not exactly an even-money game, it's close enough. This makes it perfect for most betting systems, which typically rely on 50/50 bets. However, some popular options, such as the Martingale, might fit Andar Bahar better than most other games.
Look at it this way – Martingale was initially developed for roulette. It nominally banks on 50% bets like Red/Black. However, in European Roulette, the chances of winning such bets are actually closer to 48%.
However, the Andar bet wins 51.5% of the time. Sure, the payout is lower, but the greatest weakness of gambling strategies like these is that you'll eventually lose. Losing several consecutive rounds can ravage your Andar Bahar budget. That's why the 3% bump in your odds of success can help a lot in the long run.
Use Profitable Side Bets
Side bets are a great addition to any online casino game, but they generally suffer from the same issue – low RTP. In almost all cases, side bets are simply less profitable than the games they're attached to. Blackjack is an easy example, where all side bets feature significantly increased house edge compared to the main game.
However, Andar Bahar is a rare exception to this rule. The most common Andar Bahar side bets are the First Card and the Number of Cards bets. The former typically boasts under 95% RTP, so it's not interesting for winning Andar Bahar strategies. Number of Cards, however, is a different story.
Number of Cards pays out a different amount depending on how many cards it took for the round to end. Now, each betting option comes with a different probability of winning and a different payout. This means that each option offers a different RTP, typically ranging from as low as 92% to above 97%. Some are better than others, and one of the best Andar Bahard tricks is knowing which option to pick.
Generally, the best Andar Bahar side bets are:
The math here is quite simple. The former offers an RTP of 97.67%, which is almost as strong as the main bet. The 16-25 range, however, comes with an RTP of 98.10%. This makes it the best bet in Andar Bahar, hands down.
A word of caution, though. The math here assumes both of these options come with a 3.5:1 payout. Lower payouts mean that the RTP is also lower, so be careful before putting down any money.
What to Avoid in Andar Bahar
We'll round these Andar Bahar tips off with some suggestions of strategies that don't work.
Card Counting. Andar Bahar is typically played with one deck that's shuffled between each round. Bets are also placed before the first card is drawn. All of this makes Andar Bahar card counting impossible.
Chasing Hot/Cold Bets. If the Andar Bahar game is fair, it's impossible to see any sort of observable pattern between different rounds. Each round has exactly the same probabilities for each outcome, and claiming otherwise is the infamous Gambler's Fallacy.
Sub-standard Payouts and RTPs. Before you play Andar Bahar for real money, make sure you're getting industry-standard payouts. Some providers occasionally decrease the odds, especially with the side bets. It's relatively easy to find good alternatives, so don't waste your time with poorly-made casino products.
YOU MIGHT BE ALSO BE INTERESTED IN THESE:
LATEST NEWS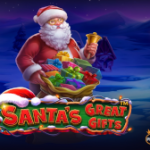 Get Ready for Christmas With Santas Great Gifts by Pragmatic Play [...]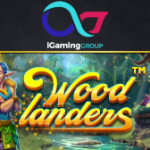 Explore a Fairy Forest in the Woodlanders Slot by Betsoft [...]
NetEnt Launches Superstars Slot With Crossover Characters [...]
POPULAR PAGES VISITED BY OUR READERS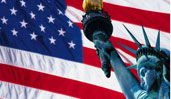 BEST US CASINOS
BACK TO TOP