Casino Blog
Introduction to Progressive Betting Systems
- June 21, 2019 By Riley Wilson -
A perfect strategy that would help you beat the casino is the holy grail of gambling. Gamblers have been trying to design strategies and systems that would make them get an advantage over the casino ever since. But, the nature of casino games and their randomness above else prevent players from succeeding in this. Although there are games where you can actually make moves that would reduce the house edge, there are still games based solely on luck. In their attempts to make the most of playing casino games, gamblers have come up with betting systems. In this article, we will introduce you to progressive betting systems, which are the most popular with players.
What Is a Progressive Betting System?
The term refers to the way you place bets based on your performance. Just like any other system, a progressive betting system follows a certain set of rules. The word "progressive" in the term refers to increasing bets. Depending on the system you use, you can increase your bets when winning, which is known as a positive progression, or when losing, which is a negative progression. The main idea behind this concept is that increasing your bets can help you cover your losses. Let's take a closer look at positive and negative progressive systems and their most popular versions. What you should know is that these systems can be used on even-money bets like Red or Black in Roulette. Other casino games you can apply progressive betting systems to are Blackjack, Baccarat and Craps.
Positive Progressive Betting Systems
According to positive progressive betting systems, you should increase your stake after every bet you have won. When you lose, you should return to your original bet. It is believed that these systems can help you maximize your winnings provided you are on a winning streak. Some of the most popular positive progressive systems include:
Being one of the simplest betting systems, Paroli sees you setting your stake and then increasing you by the amount of your original stake every time you win. If you lose, you return to your original bet.
According to the 1-2-3-6 betting system, you place your original bet and if you win, you should double it in the next round. Win again and you triple your original bet. Finally, if you win three times in a row, you complete the sequence of bets with your original stake multiplied by 6. Whenever you lose, you return to the one-unit bet. The same applies when you complete the sequence of bets.
Negative Progressive Betting Systems
If positive progression systems are applied when you win, negative ones are used when you lose. According to them, you should raise your stake whenever you lose and return to original bets when you win. The idea behind these systems is that after a losing streak you will win eventually and your winnings will be bigger at higher stakes. This should cover your previous losses. The most popular negative progression betting systems are:
Just like Paroli, the Martingale system is simple to use. You should double your stake every time you lose and return to your original wager whenever you win.
This is a more complex betting system. You determine a sequence of numbers, like 1-2-3, and each time you place a bet, it should be equal to the total of the first and the last number. If you lose, you add the sum of the first and the last number (1+3=4) to the end of the sequence. The next wager is again the sum of the first and the last number (1+4=5) and so on. If you win, you remove these two numbers and place the bet equal to the number that stays (2 in this case). Win again and you will remove the last number and start again with the original sequence.
This one resembles Martingale with a single difference. You start with placing a single unit bet and whenever you lose, you increase your wager by one unit. If you lose, you reduce your bet by one unit.
Closing Thoughts
Once you learn the basics of a progressive betting system to your liking, you should just follow the rules. Since they are simple to use, many gamblers like to apply them. However, you should always keep in mind that these systems cannot replace the proper strategy for the game you play. If you go for any of the betting systems listed above, use them responsibly. Remember that they cannot help you lower the house edge and that they can be detrimental to your balance if you don't manage your bankroll properly.
YOU MIGHT BE ALSO BE INTERESTED IN THESE:
LATEST NEWS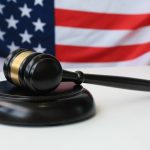 New Jersey Gambling License Renewal Deadline Approaching [...]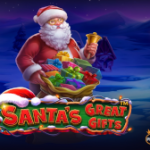 Get Ready for Christmas With Santas Great Gifts by Pragmatic Play [...]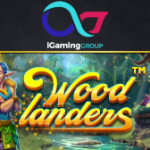 Explore a Fairy Forest in the Woodlanders Slot by Betsoft [...]
POPULAR PAGES VISITED BY OUR READERS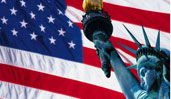 BEST US CASINOS
BACK TO TOP