Casino Blog
Becoming a Professional Croupier/Dealer in Las Vegas
- March 18, 2015 By Staff Writer -
What is a Croupier?
A croupier plays the most important role at table games in Vegas. As the croupier, or dealer, one will be in control of running the game, which can include dealing cards, rolling dice or spinning wheels at the most popular games in the casino. With this job, one will also explain rules to players and will make sure that all game rules are being followed at all times. They are also responsible for setting up the table prior to a game starting, checking all bets, collecting losing bets, welcoming new players to the table and making fast calculations of payouts to be offered on winning bets. Croupiers work under the direct supervision of a gaming inspector, who is in charge of a few tables at a time and must watch for suspicious behaviours.
Why Become a Croupier /Dealer?
There are many benefits to becoming a croupier/dealer at a Las Vegas casino. One is that the casinos are not discriminating when it comes to age, so older professionals can get a job. There is also on the job training, health benefits, hourly pay plus tips and even free meals at the casino. Most casinos will also offer holiday and overtime pay and will provide a flexible schedule. The job offers much excitement and with some great flexibility, most casinos will offer a schedule that will mix well with the personal life.
Anyone that enjoys gambling and has an interest in different table games will benefit from this position, especially if they also enjoy dealing with others in a fast paced environment. Also worth knowing is that opportunities online also exist today for dealers. Many brick-and-mortar casinos now have offer live streaming casino rooms so people can wager on table games online against real dealers.
Necessary Qualifications
To become a croupier in Vegas, one will have to be 21 or older and will have to apply as a trainee croupier. Many casinos will offer on the job training. A basic education is also required and the croupier must have colour-normal vision and clear speech as well as good hearing. Some casinos will test math skills and will also text manual dexterity.
There are no formal qualifications to become a professional croupier. However, there are some colleges that will offer a diploma in Casino Operations and this may be beneficial in attaining a position. A mental math test will have to be passed during the interview process and all applicants must have a clean criminal record.
Good Qualities to Have
Croupiers can be more successful if they already have some skills going into the job. Some casinos will prefer croupiers to have a variety of skills as they can benefit croupiers while offering an enjoyable and positive experience for the players. Some of the good qualities to posses include:
a polite manner
confidence of performing in front of an audience
the ability to concentrate and be accurate
ability to think and move quickly
security awareness
the ability to handle complaints
the ability to freely deal cards
Expected Salary Range for a Casino Dealer
The actual amount that one will make as a professional dealer will largely rely on the amount of tips that are made. Dealers rely on these tips to receive income for living expenses. The national average pay for a dealer is just $14,700 per year, but this amount does not include any benefits or tips. The total salary for a casino dealer can be expected to range between $32,000 and $58,000 per year, though those dealing high roller games will make more in tips. The majority of casinos in Vegas will offer minimum wage to start as a dealer.
Casino Dealer Schools and Training Programs
There are a number of training programs in and around Las Vegas that will get new croupiers off to a great start. These schools will create an environment similar to what will be experience sat the casino and croupiers will learn the rules of different games and techniques for dealing and handling cards. Each training or school will cost a different amount based on what training is being sought. It is possible to get a short blackjack training for $500, while extensive training sessions can cost as much as $2000.
Below are some of the most popular schools and training programs for those who are considering becoming a professional croupier/dealer.
– American School of Dealing, 9620 South Las Vegas Blvd. Ste. N-6, Nevada. Phone: 701-270-2052.
This school covers all aspects of dealing poker, blackjack, craps and roulette.
– Community College of Southern Nevada, 3200 East Cheyenne Ave, North Las Vegas, NV. Phone: 702-651-4533.
Teaches Craps, Roulette, Blackjack, Poker, Baccarat, Pai-Gow.
– CT Dealer School, 130b East Plumb Lane, Park Lane Mall, Reno, NV. Phone: 775-287-5159.
Teaches all table games.
– Gold Star School of Gaming, 6330 Spring Mountain Rd, Ste F, Las Vegas, NV. Phone: 702-432-5555. Website: www.goldstarschool.com.
Teaches all major table and card games and offers job placement services.
– Las Vegas School of Dealing, 3850 S. Valley View Blvd, Las Vegas, NV. Phone: 702-368-1717.
Offers all game training and programs that run for less than a year, including Gaming and Sports Officiating.
– The Poker Academy, 4640 East Flamingo Rd. Ste 101-103, Las Vegas, NV. Phone: 702-45-POKER.
Offers teachings of 14 poker games, Dealer Boot Camp and placement assistance.
YOU MIGHT BE ALSO BE INTERESTED IN THESE:
LATEST NEWS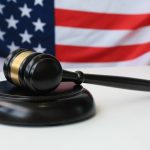 New Jersey Gambling License Renewal Deadline Approaching [...]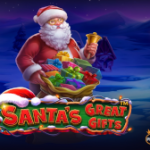 Get Ready for Christmas With Santas Great Gifts by Pragmatic Play [...]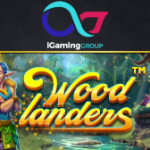 Explore a Fairy Forest in the Woodlanders Slot by Betsoft [...]
POPULAR PAGES VISITED BY OUR READERS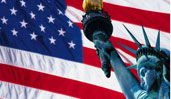 BEST US CASINOS
BACK TO TOP