Casino Blog
Best Casino-Themed Songs: What Can We Learn from Them?
- March 5, 2020 By Riley Wilson -
Gambling has been popular pastime activity ever since. Being present in different forms, gambling reflects life in its core – you win some, you lose some. It's all about taking risks, which pretty much resembles the decisions we make on a daily basis. That's why it comes as no surprise that popular culture has been drawing inspiration from the casino industry and gambling. Let's take a look at some of the most popular casino-inspired song.
Viva Las Vegas
Las Vegas, Nevada, US is the world's capital of gambling. The most popular song about it, Viva Las Vegas performed by Elvis Presley, captures all the glitz and glamour starting with a line "bright light city gonna set my soul on fire". It teems with imagery inviting people to visit Vegas and try their luck on different games like "blackjack and poker and the roulette wheel", but also enjoy the company of pretty women waiting there. "Neon flashing' and your one-armed bandit's crashin'" – it could not get more illustrative than this.
When you listen to this number that could serve as Sin City anthem, you can feel an urge to pack your bag and go straight to Vegas and try your luck. However, Presley reminds us that a fortune (is) won and lost on ev'ry deal and that "all you need is a strong heart and a nerve of steel". Once you visit Las Vegas, you will never be the same person again. And even if it costs you very last dime and you wind up broke up well, you will always remember that you had a swingin' time. This is the most important message of the song, the one that tells you that gambling is all about having fun. However, to enjoy it to the fullest, you have to manage your bankroll properly and risk what you can afford!
Ace of Spades
The 1980 song by Motorhead is probably the most popular song on gambling. "If you like to gamble, I tell you I'm your man" are the opening lines, and it tells the story of the ominous card – the Ace of Spades. The card was in included in a hand of American sheriff Wild Bill Hancock who was killed while playing Poker. Lemmy Kilmister, the band's founder and lead singer, loved to gamble as well and preferred one-armed bandits.
In his most popular song, he says that it's all a game to him including all the possibilities he can choose from, including doubling up or quitting, doubling stake or splitting. However, the only card he is looking out for is the Ace of Spades, which stands for the most valued card in a deck. The song does not praise gambling, though. The bridge before a guitar solo says "you know I'm born to lose, and gambling's for fools", which suggests that he puts the excitement before money and he is well aware of his problem.
Ace of Spades teaches us that gambling can be addictive and that sometimes it is not easy to give up on it. Beating the fellow player with a stronger hand in a game of Poker is a reward in its own right, regardless of the money you can win. If you have a gambling problem, make sure to turn to organisations that can help you overcome it.
The Gambler
"If you're gonna play the game, boy, you gotta learn to play it right," say the lyrics of Kenny Rogers's song from 1978. The narrator tells us a story about his encounter with a mysterious poker player on the train who gives him a few pieces of advice on life using the gambling terminology. According to the old gambler, to be successful in life, you need to read people's faces but also to know which cards you have to keep and when you need to fold.
In our lives, we must know when we have to walk away from things or people that don't do us any good, but also to know what and whom we should keep. Also, we should never show off since "there'll be time enough for countin' when the dealin's done". Sad but true, each life comes to an end and "best that you can hope for is to die in your sleep", says the old gambler as fades off to sleep. The meaning of this line is that after all, peaceful death is all we are looking for. A whole life philosophy put into a single song, and we love it a lot!
YOU MIGHT BE ALSO BE INTERESTED IN THESE:
LATEST NEWS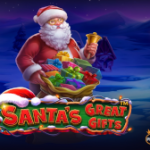 Get Ready for Christmas With Santas Great Gifts by Pragmatic Play [...]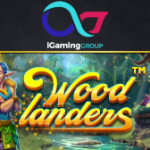 Explore a Fairy Forest in the Woodlanders Slot by Betsoft [...]
NetEnt Launches Superstars Slot With Crossover Characters [...]
POPULAR PAGES VISITED BY OUR READERS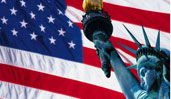 BEST US CASINOS
BACK TO TOP