Casino Blog
Bet Behind in Blackjack Explained
- June 27, 2019 By Riley Wilson -
The popularity of Live Blackjack is undeniable as this version of 21 provides players with an experience closest to the one they get at brick-and-mortar casinos. Playing Blackjack online at virtual tables comes with no restrictions as the number of players that can join them is limitless. On the other hand, joining a live dealer table offering Blackjack may not be the easiest task. Live tables have a limited number of seats, so sometimes you may have to wait. The good news is that you don't have to wait idly. Instead, you can use the Bet Behind option.
What is Bet Behind in Blackjack?
Bet Behind is an option available to players that cannot join a Live Blackjack table because all seats are taken. It allows players to join the game by placing a bet on another player's hand. Literally, you bet behind them. This option provides you with information on the players' performance, so you can learn how many rounds they have won.
When it comes to payouts, the Bet Behind option can earn you the same amounts you would win if you played regular Ante bets. If the selected player beats the dealer, you win a 1 to 1 payout. A 3 to 2 payout is guaranteed when they have a natural Blackjack. You can use this option as long as you like even when the seats are free.
How to Use Bet Behind
As we have previously mentioned, you can Bet Behind while waiting for one of the main seats to become free. When you join a table offering this option and there are no available seats, you will see a message informing you that all seats are occupied and that you can Bet Behind any player. You can see the number of rounds players have won displayed on the medal. Look out for stars as they are indicators of a so-called Hot player.
When playing Bet Behind, you don't have to make any decisions yourself. All you have to do is choose the Bet Behind option and follow the main player's decision. They can double down or split cards, which will double their bet. If any of the seats become free, you will be offered to place an Ante bet with the message Sit Here. Once you join the table, you can still play Bet Behind as a side wager.
Benefits of Playing Bet Behind
Thanks to the Bet Behind option, Live Blackjack tables can practically accept a limitless number of players. Although you cannot make decisions like when you take a seat at the table, you can still make some money while waiting for a seat to become free. The tables powered by Evolution Gaming support low stakes for the Bet Behind option, which encourages novice to this casino game to feel its authentic atmosphere and thrill.
Once you manage to join a Live Blackjack table and start playing regular bets, you can still use the Bet Behind option and make side bets on the Hot player. With this option, you can learn the optimal strategy by watching other players make their moves and win real prizes as if you played the game. The best part of this option is that payouts are equal to those paid to players taking part in the game, based on the amount you stake. Make sure to set your bet according to your bankroll and try not to exceed it no matter how successful the player you Bet Behind may be. Remember that live dealer games are available in the real-money mode only and take care of your bankroll whether you join a table or use the Bet Behind option.
If you want to check out how the Bet Behind option functions, join Live Blackjack tables at Mr Green!
YOU MIGHT BE ALSO BE INTERESTED IN THESE:
LATEST NEWS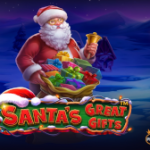 Get Ready for Christmas With Santas Great Gifts by Pragmatic Play [...]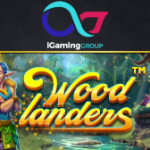 Explore a Fairy Forest in the Woodlanders Slot by Betsoft [...]
NetEnt Launches Superstars Slot With Crossover Characters [...]
POPULAR PAGES VISITED BY OUR READERS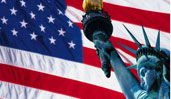 BEST US CASINOS
BACK TO TOP