Casino Blog
British People and Gambling: Tradition and Legality
- November 20, 2019 By Riley Wilson -
It can often be quite easy to forget that we didn't always have the Gambling Commission and its strict rules. Gambling has, in some form or another, always been a part of Great Britain. And while it was never without opposition, it had managed to grow. It went from being an aristocratic folly to a pastime many regular Brits learned to enjoy!
As new laws and sports came to the island, it became clear that gambling would never be rooted out. As a result, British monarchs and governments took a more proactive approach, structuring a system for gamblers to play and enjoy. But how did we go from outright banned to having the very best online casinos at our fingertips?
Illegal… But not Really
English common law never truly banned gambling. Not until the Unlawful Games Act of 1541, which made gambling illegal! Well, kind of. The law was passed to prevent the 'decay of Archery'. Of course, while the law was passed, it was never truly enforced. In fact, just a few years later, Queen Elizabeth would launch England's first national lottery to repair the kingdom's harbours.
At the time, there wasn't much interest in the lottery. Part of it was due to gambling being seen as immoral. Other times, it was simply due to the inability to afford a whole lottery ticket! This created a market for brokers to step in, who sold 'parts' of a ticket to people. So if that ticket won, the prize would be split between multiple people.
Gaming Act of 1710 and Beyond
From 1710 onwards, there would be additional regulation which eased gambling. Lotteries were still the primary betting method, sponsored by the government. That said, gambling also started spreading from high classes to the middle class. It was here that cards games really took off in popularity.
But the real star of British gambling was the 1845 Gaming Act. It was here that we truly saw player protections take the forefront of government attention. Cheating was made illegal, regulations were simplified, and gambling contracts became legally unenforceable. It was around this time that horse racing really took off, and became a national sport.
But while some forms of gambling were legal, others were still looked down upon. Additional laws followed the 1845 Gaming Act, all of which tried to restrict and limit betting in some way, shape or form. This, in turn, made gamblers creative. Bookmakers didn't close down their businesses; they just hired runners who were faster than the bobbies!
The explosive growth of betting was inevitable, so further steps were made to regulate gambling in Great Britain. The Racecourse Betting Act of 1928 and the 1934 Betting and Lotteries act regulated betting on horse and greyhound racing. By the late 1940s, the government began taxing football pools. But the best news for bettors would come in 1960.
Modern Day Betting
This was the turning point. Realizing it could not control bookmarkers and runners, the kingdom legalized betting shops and private casinos. Off-course betting was no longer a concern, as over 13,000 licenses were issued for betting shops. The 1960 law also legalized bingo, which drastically increased its popularity.
From here, additional rules and regulations would be drawn up. If gambling was going to be a mainstay in the country, then it was best to keep a close eye on it. But as online gambling started taking off, it became clear that British players needed additional protection. And so, on April 7 2005, the '05 Gambling Act became law.
This law is essential, as it established the Gambling Commission, which remains a top tier regulator to this day. The numerous protections and regulations ensured that both live and online gambling were kept fair. The government would make additional amendments to the Act. One of those amendments made it so off-shore gambling brands had to apply for a Gambling Commission license, and as such, be subject to its rules.
Conclusion
So while gambling always had a place in Britain, its legality was less than clear. We had laws that made gambling illegal but were never enforced. Then, laws which permitted some forms of gambling, but banned others. But betting on races, sports and cards persisted through it all. The result is plain to see. Gambling remains popular but is now well regulated, and with new protections being set in place every day. Here's hoping this positive trend continues for a long, long time.
YOU MIGHT BE ALSO BE INTERESTED IN THESE:
LATEST NEWS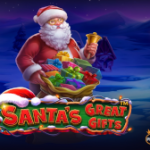 Get Ready for Christmas With Santas Great Gifts by Pragmatic Play [...]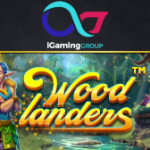 Explore a Fairy Forest in the Woodlanders Slot by Betsoft [...]
NetEnt Launches Superstars Slot With Crossover Characters [...]
POPULAR PAGES VISITED BY OUR READERS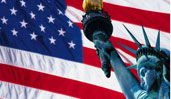 BEST US CASINOS
BACK TO TOP