Top Seven Tips for Bingo Players
We have all played Bingo in our lives. Bingo is classified as a game based entirely on chance and sound and effective game strategy will not help you win money. As a game of chance, it is best to let luck play its part. But even though Lady Luck is the most important factor, there are some good tips and hints that can help you understand the game and make the most of its house edge. Continue reading to find out more.
1. Bingo is Based on Pure Luck
This is a rule of a thumb you need to know before playing Bingo. Don't believe in the myths and misconceptions about the game. Picking numbers in patterns or enabling the auto play won't help you increase your advantage. In fact, the game has fixed odds that cannot be changed. If you want to play it online at online casinos or bingo rooms you should know that the drawn numbers are randomly picked by the random number generator built-in software which cannot be affected. Therefore, luck is very important if you want to win some cash.
2. Choose a Favorable Bingo Variant
There are different Bingo variants like Electro Bingo, Bonus Bingo, Mayan Bingo, Samba Bingo etc. The variants differ from one another. When choosing which one to play, it is best to pick the game that suits you the most because they are all based on luck. However, if you want to have more chances of winning, pick a Bingo game that comes with bonus ball feature. It is also advisable to carefully study the pay tables of the Bingo games where you win payout if you manage to complete a winning pattern.
3. Set a Bankroll and Stick to It
The betting range of Bingo games usually starts from 0.1 and goes up to 10. This might not seem much, but if you play more cards at once and many games over a certain period of time, you might end up losing all your money. Therefore, it is always advisable to set a bankroll before playing these games and stick to it. If you ran out of money, it is better to leave the game and walk away.
4. Choose a Bet That Suits You
Bingo is not like progressive slots where to hit the jackpot you should bet the maximum for more chances of winning. Therefore, it is best to select a bet size you are most comfortable with.
5. Play More Cards at Once
For more chances of inviting Lady Luck, you should buy more Bingo cards. Pick cards in which numbers don't repeat. This way you will cover all numbers that might be drawn.
6. When to Buy Bonus Balls
There are a couple of Bingo variants usually available at online casinos in the casual section that come with bonus feature. Players pick the number of cards they want to play and the size of their bet. Then usually 30 numbers are drawn and to win a payout you need to make a pattern. Study the pay tables of these games and if you notice that you are one ball away from completing a pattern, buy a bonus ball.
7. Pick a Few Numbers
Some Bingo games allow players to pick their lucky numbers. Many people believe that if they pick more numbers on their Bingo card they will have more chances of winning. However, it is best if you select only a few numbers, for example, five or six numbers because the odds of winning decrease as you pick more numbers.
YOU MIGHT BE ALSO BE INTERESTED IN THESE:
RELATED NEWS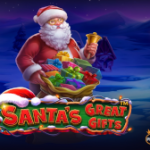 Get Ready for Christmas With Santas Great Gifts by Pragmatic Play [...]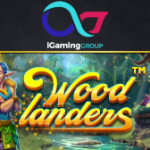 Explore a Fairy Forest in the Woodlanders Slot by Betsoft [...]
NetEnt Launches Superstars Slot With Crossover Characters [...]
YOU MIGHT ALSO BE INTERESTED IN THESE POPULAR PAGES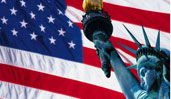 BEST US CASINOS
ONLINE CASINO BINGO RESOURCES

STRATEGY
Is there really a strategy for bingo? Find out...

GLOSSARY
A guide to all important bingo terms and phrases.
RULES
Smart players make sure to learn the rules first.

HISTORY
Bingo dates as far back as the 18th century. Learn more.

TIPS
The Top Seven Tips for Playing Bingo.
READY TO PLAY NOW? CHECK OUT OUR #1 ONLINE BINGO CASINO
BACK TO TOP