Casino Blog
Craps Bets You Should Avoid
- March 21, 2019 By Riley Wilson -
Craps is one of the most popular table games. It is played with dice and one of the main reasons behind its popularity is the fact that it offers multiple betting options. There are dozens of bets you can place and to make the most of playing the game, you must know which ones are good and bad. In this article, we will deal with the ones you should avoid no matter what.
Craps Basics
What makes the game of Craps exciting is the same feature that makes it hard to learn. It is all about choosing bets you will place. Although it may strike you as intimidating, once you learn its rules, you will enjoy it whether you play it at land-based casinos or online. The objective of the game is to guess the outcome of the dice between 2 and 12. You can read all about Craps rules in a separate text.
Basically, learning to play Craps is learning all about bets you can place. That's why the first step in learning the basic Craps strategy should be the understanding all possible bets. Playing Craps like a pro means to know what are the best wagers you can make. Stay with us to learn which ones you should avoid though.
Overview of Worst Bets in Craps
So, when we say that some bets you can place in Craps are worst, we don't mean that you can never win playing them. However, they are not likely to win and if you play them on a regular basis you can lose loads of money in the long run.
For instance, if you bet on 4 or 10 you can win 9:5, but it is considered one of the riskiest bets of all wagers you can make at a casino. It comes with a house edge of 6.7%. Though the house edge is a bit lower, sitting at 4%, betting on 5 or 9 is another move you should avoid. It takes a lot of risk to win a payout of 7:5.
Field bets are a type of bets you should also avoid as they come with low probability. For instance, the probability for the shooter rolling 2 is only 2.78% while on other numbers is higher with the field bets on 6 and 8 being the ones with the highest probability of 13.89%. Field bets pay different prizes ranging from 1:1 up to 3:1 and with a house edge of 2.78%.
Big Six and Big Eight bets that can be found at some tables are considered the worst wagers ever. If you play them, you bet that 6 or 8 will roll before 7. Although 6 and 8 are totals that come frequently, this is not what makes you a winner when playing these bets. Whether you bet on Big Six or Big Eight, you will win only if the number you have placed your bet on rolls before 7. In case 7 comes before the number you have bet on, you lose. Even if you manage to win, you will gain only even money. Keep in mind that Big Six and Big Eight bet come with a 9.1% house edge. One should definitely stay away from the part of the table they are displayed on.
Finally, bets that pay best but come with the highest house edge are so-called Snake Eyes (betting on 2), Boxcars (12) and Hop bets. Paying 30:1, these bets may seem lucrative until you realize that they come with a house edge of 13.9%. You should also avoid playing Whirl, Horn, Ace-Deuce, Yo-Leven, Hard Four, Hard Ten, Hard Six and Hard Eight bets.
Closing Thoughts
As you can see, there is a lot of going on in the game of Craps. Not only that it's one of the loudest casino games when played at brick-and-mortar casinos but it is at the same time the game with the biggest number of betting options. To learn more about the game and find where you can play it, read our comprehensive guide to online Craps offering useful tips and presenting the most popular game variations.
YOU MIGHT BE ALSO BE INTERESTED IN THESE:
LATEST NEWS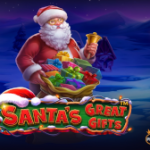 Get Ready for Christmas With Santas Great Gifts by Pragmatic Play [...]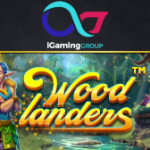 Explore a Fairy Forest in the Woodlanders Slot by Betsoft [...]
NetEnt Launches Superstars Slot With Crossover Characters [...]
POPULAR PAGES VISITED BY OUR READERS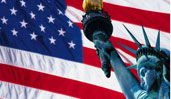 BEST US CASINOS
BACK TO TOP