Casino Blog
Getting Started with Casino Poker
- January 12, 2021 By Riley Wilson -
Though poker remains one of the most popular card games in the world, it's strangely absent from most casinos. The reasoning is simple – the basic gameplay of regular Texas Hold 'em doesn't translate well into a casino setting. Over the years, though, casinos and players have tried to bring these two gambling worlds together.
The main two ways you can play poker online in a casino are through 2 modified versions of the game. These are the Casino Hold'em and 3-Card Poker. If you're a poker fan looking for a way to enjoy the game at online casinos, this guide will explain your best options.
What is Casino Poker?
The issue with online casino poker is that it's a game in which players play against one another. This raises the question of how an online casino would be able to capitalize on hosting games. There are some instances out there, mind you, such as online poker tournaments. By and large, though, it's very difficult to just sit down and play a hand of poker online. It would require a lot more organization than just picking a table at a live casino.
If you're looking for an experience like that, though, it's not entirely impossible. You'll just have to compromise with modified rulesets, designed to fit the casino floor.
Casino Hold 'Em
This version will probably be the most appealing to hardline fans of Hold 'em. The heart of the game remains the same, though some new rules were implemented to maintain a house edge.
For starters, you can't really keep raising and calling any amount you want like you would in poker. There are basically three decisions a player needs to make based on the information available. First of all, the Ante bet is more important to the whole process. Made before you ever see your cards, it's used as a baseline for all wagers moving forward.
For instance, if you decide to call after the initial flop, the call wager is always double the ante. The Turn and River are always revealed at the same time as well. This simplifies the entire process immensely.
There are downsides to this, of course. Most poker fans know that the original game is more about playing people than the actual cards. There's none of that when you play casino hold 'em online. The croupier is your only opponent, and there's rarely a reason to bluff. Knowing how to play Casino Hold 'em is closer to, say, blackjack. It's more about probability than reading people.
The mechanics of dealer qualification are also important. Essentially, all wagers are settled differently depending on the dealer's hand. This is what gives casino hold 'em RTP value. More precisely, it means the house has a certain advantage over players, which is to be expected. Speaking of which – there are many rules variations out there, but they generally amount to an RTP rate of 98.84%. That's pretty solid as far as casino table games go.
3-Card Casino Poker
The process of wagering in this version remains largely the same. However, there's a key difference between the two – there are no community cards in 3-Card Casino Poker. This effectively means that the gameplay is even snappier, with rounds lasting mere minutes.
Whenever you play 3-Card Poker online, the process goes a lot like this. You get 3 cards, as does the dealer. Based on your hand, you decide whether to put down a Play bet. If you do, the stronger hand takes the pot. It's that simple.
While the heart of poker hands and decisionmaking remains the same, it's obviously a big departure from actual poker games. On the plus side, the dealer doesn't need as strong of a hand to 'qualify'. Usually, a Jack high-card will be enough. Also, the fact that you're making hands with just one hand means that not all poker combinations are available. 3-Card Poker is suitable for those who are looking for a quick and simple poker-like experience. More serious players will probably get more mileage out of Casino Hold 'em.
Other Variations
Of course, that's not the full story for poker at online casinos. There are also options like Pai Gow and, more importantly, Caribbean Stud Poker. The latter is largely the same as 3-Card Poker, albeit played with 5 cards per hand. Most poker players prefer this version, though it's much harder to find – even at top online casinos. Still, you'll know how to play Caribbean Stud Poker if you got the hang of the 3-card version.
As a closing thought, we'll go back to the basic online poker tip we mentioned above. Though these games borrow heavily from poker rules, the fact that there are no other players is crucial. The dealer essentially makes no real decisions, so you can't rely on the usual strategies of poker versions like Texas Hold 'em. Instead, try to think of it as a cross between blackjack and hold -em. It's all about probability – and if you can count cards, even better!
YOU MIGHT BE ALSO BE INTERESTED IN THESE:
LATEST NEWS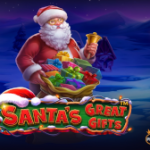 Get Ready for Christmas With Santas Great Gifts by Pragmatic Play [...]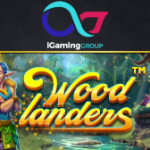 Explore a Fairy Forest in the Woodlanders Slot by Betsoft [...]
NetEnt Launches Superstars Slot With Crossover Characters [...]
POPULAR PAGES VISITED BY OUR READERS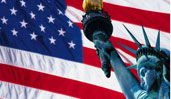 BEST US CASINOS
BACK TO TOP