Casino Blog
Getting the Best out of Baccarat
- March 19, 2017 By Riley Wilson -
Elegant in its simplicity, Baccarat is often referred to as a game of chance rather than skill. Known also as Punto Banco, the game is speculated to be several centuries old; the form of Baccarat played today was first recorded in 19th century, while in reality, the game is much older and some earlier versions can be traced back to 15th century. In 1962, the game gained somewhat of an iconic status, following Dr No release, where Mr Bond wins big playing one of the game's variants, Chemin-de-fer. Together with Baccarat Banque and Punto Banco, it is one of the main and most popular variations of Baccarat. And while the element of luck and straightforward, easy-to-learn rules remain the main reason why most people are simply mesmerized with Baccarat and enjoy playing it online, there are still a few things players can do to in order to increase their winning odds and "master" their Baccarat gameplay.
Dealing and Card Values
Baccarat is most commonly played with 8 card decks, with two hands dealt out of the shoe and placed on either Player or Banker betting area. A side bet is called a Tie, while some online variations will offer Player and Banker Pair betting options. The objective of the game is to guess which of the dealt hands will be closer to the total of 9. Each new shoe starts with the dealer's turning one card over, thus determining how many cards will be burned before the next hands are dealt. If, for example, the top card is 2, that is how many cards will be burned (removed) from the shoe. The actual card total of a hand is calculated by adding their assigned values and looking at the second digit. Since face cards have a value of 10, the total of a hand consisting of a face card and any number between 2 – 9 is the sum of the two cards with the first digit removed. Example: a king and an eight have the total of 18 and removing the first digit 1 results in a hand total of 8. Aces have the value of 1.
Hit or Stand?
When either dealt hand has a total of 8 or 9, both hands will stand. The players draw extra card if their hand total is 5 or less. Whether or not the banker takes a hit will be determined by the player's third card and is reflected in the table below:
| | | |
| --- | --- | --- |
| Player's Third Card | Banker Hits | Banker Stands |
| A, 9, 10 or Face Card | 0-3 | 4-7 |
| 8 | 0-2 | 3-7 |
| 6 or 7 | 0-6 | 7 |
| 4 or 5 | 0-5 | 6-7 |
| 2 or 3 | 0-4 | 5-7 |
Strategy and Getting to Know Your Odds
Making good fortune to work to your advantage is not an easy task, especially when Baccarat is concerned. Still, not all is left to chance and although odds in Baccarat are compared to the ones in a coin toss game, some reasonable strategising can take you a long way. The house edge in Baccarat is higher than in some other card games, which adds excitement to the game but at the same time calls for more prudent betting. A Tie bet, although tempting due to its high turnover (8x one's stake) has the worst statistics. Player and Banker bets are significantly better, with approximate 6 to 5 odds for Banker win and 5 to 4 for Player win. Tie on the other hand, offers 9 to 1 winning odd or 0.09%. Keeping this in mind already puts you in a better position that any player who lacks this practical knowledge.
Keeping Score
Luckily, online casino nowadays offer several different scoring boards and you do not have to do this yourself. Your job would be to learn the difference between each and know how to read them. Depending on the board, you will be able to track your own and other people's wins, watch how the pattern develops and gain useful information on the game's flow that may help you predict the outcome more precisely.
Betting System
This may be a delicate matter and depends entirely on the player's affinities. As Baccarat is more popular with high rollers, chances are that the stakes will be high but several betting strategies can be employed to control your budget. The popular method is to start with smaller bets and gradually increase them, especially after a loss. This method is called a Martingale system and it is a great way to recover from the loss. Once in the winning streak, the player should not change the betting pattern and the stakes should be kept at a certain level – this way, a sudden change in pattern will only take a minor toll, without inflicting a noticeable damage. Most importantly, do not lose your cool and always stay disciplined – Baccarat is a game that goes hours without end and in order to stay in it, this is exactly what you need to have  – stamina and nerves of steel. If you are on a budget, stick with it, keep your winnings separated from your betting money and when in doubt always go for the Banker bet as the safest alternative. Good luck!
YOU MIGHT BE ALSO BE INTERESTED IN THESE:
LATEST NEWS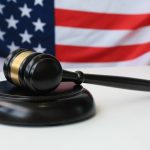 New Jersey Gambling License Renewal Deadline Approaching [...]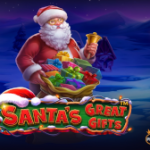 Get Ready for Christmas With Santas Great Gifts by Pragmatic Play [...]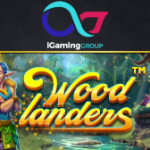 Explore a Fairy Forest in the Woodlanders Slot by Betsoft [...]
POPULAR PAGES VISITED BY OUR READERS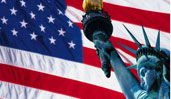 BEST US CASINOS
BACK TO TOP