The History of Baccarat
Baccarat was such an exclusive game that it was even used in a James Bond movie where there is a scene with a baccarat hand in play. The game has been regarded as exclusive ever since and was associated with wealthier casino players because it offers great opportunities for high rollers. The game has three basic bets that you can make, and may resemble the concept of blackjack, only that here you need to collect a total hand value as closest to 9 as possible.
In the Beginning
As legend has it, the creation of the game of baccarat was influenced from a game played in ancient times, which came in Italy about thousand years BC. It was actually the region of Tuscany were baccarat as we know it was born. This ancient game was used to decide the fate of a girl and if she would become a princess or just a cast away. This was decided by sort of gambling, and just like in baccarat 8 or 9 was needed for the girl to "win", so to speak, and become a princess. If not, it was over for her.
The First Baccarat
The earlier version of modern baccarat is believed to have been invented in the 15th century by a guy called Felix Falguierein. Other than that account, the earliest reports of baccarat are from the 19th century. Other theories say that baccarat is actually a French game, and these are supported with the very name of the game, which in some French dialect means "to go broke". However, it is most probable that the earliest form of baccarat was taken from Italy to France and was further developed there.
The popularity of the game grew across Europe, and some kings have even had attempts to ban the game because it incited people to gamble. Such notable prohibition was the one during the reign of Louis XIV over France at the end of the 17th and the beginning of the 18th century. The earliest mentioning of baccarat in English was in the Daily Telegraph in 1886.
Baccarat Outside of Europe
The 19th century was noted for the massive immigration of Europeans to North America. Many gambling games native to Europe and other regions of the world were thus transferred there and took roots as staple casino games. By 1950s baccarat was incredibly popular in Las Vegas. The casino operators there made small modifications to the game in order to improve it and have created an atmosphere of elegance and elite around it. It was made a VIP game and the bets became insane, until casinos decided to tone the game down a bit.
Modern Day Baccarat
With the expansion of online casinos, baccarat maybe has lost its touch of elegance and exclusiveness because today everyone is able to play the game. Online bet limits are lower and more accessible to regular players. The game even has its own variations, among which the most popular are Punto Banco, Baccarat Banque and Chemin de Fer. All of these games are very similar with small differences somewhere along the way.
The game of baccarat has a very rich history, from the princess rituals to James Bond movies and online casinos that can be played in the palm of your hand with the help of a Smartphone. Try first the standard baccarat version to get the twist of the game, and continue on exploring the variations, because this game can be very rewarding. Online casinos offer their baccarat games for practice, which is a nice chance for beginners to learn how to play this ancient yet modern game.
Sources:
The Online Guide to Traditional Games
How Stuff Works: Baccarat
YOU MIGHT BE ALSO BE INTERESTED IN THESE:
RELATED NEWS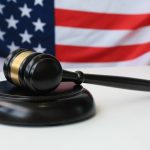 New Jersey Gambling License Renewal Deadline Approaching [...]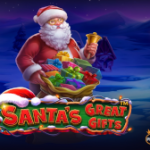 Get Ready for Christmas With Santas Great Gifts by Pragmatic Play [...]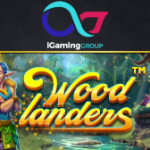 Explore a Fairy Forest in the Woodlanders Slot by Betsoft [...]
YOU MIGHT ALSO BE INTERESTED IN THESE POPULAR PAGES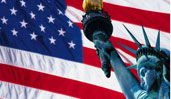 BEST US CASINOS
ONLINE CASINO BACCARAT RESOURCES

STRATEGY
Using a good strategy can be successful.

GLOSSARY
Get familiarized with the common terms & phrases.
RULES
Knowing the rules before is a must.

HISTORY
Check out the interesting history of baccarat.

TIPS
Check out our online baccarat tips.
GAME REVIEWS
Most popular casino games today reviewed by us.
BACK TO TOP