Casino Blog
How to Enjoy Casino Games When on a Budget
- April 24, 2020 By Riley Wilson -
All of us have guilty pleasures, and if you are reading this article, online gambling is probably one of yours. Yet, sometimes our financial situation cannot support our desires. If this is the case, you will have to learn to play on a budget. Stay with us as we bring you a guide to enjoying online casino games when on a budget.
Do the Math
We know that math and pleasure don't go hand in hand, but doing the math is essential if you want to have control over your budget and your stay at the casino. To prevent any expenses you cannot afford, set your budget and stick to it. You must set aside the money you need for your bills, groceries and other essential stuff and see how much you have for gambling. You can click here to read our article on online casino money management.
Keep Stakes Low
If you are on a budget, you need to be honest with yourself. You won't be able to risk large sums in a single round. Instead, explore casino games and see which of those that you like accept low stakes. Almost all games available at online casinos, including those you can play at live dealer tables, can be suitable for players on a budget. By keeping your stakes low, you will be able to play more rounds, which means more opportunities to win.
Play Low Volatility Games
Not all online casino games offer the same level of volatility. Those that are on the higher end of the spectrum can drain your bankroll quickly as their hit frequency is low. Although they can pay some hefty prizes, when playing at low stakes, you cannot expect to win big, so that's another reason why you should avoid high variance games.
Instead of chasing big payouts that can come once in a blue moon, you better stick to skill-based games where you have better odds of winning if you apply the proper strategy. Low volatility slots are also an option, as they will keep your bankroll balanced.
Claim Bonuses and Promotions Wisely
If you have ever played at an online casino, you are familiar with bonuses and promotions they offer. Yet, you must not fall for them without checking out the fine print. Some offers are designed to attract reckless players who make hasty decisions. While they look good on paper with hundreds in free cash, they mainly have high wagering requirements that will make it impossible to turn your winnings into real money.
If you are looking out for any incentive, you must understand how it works and find out whether it is a real gift or a burden that will make you risk a fortune until you can really make use of it. Some offers are just not worthwhile.
Closing Thoughts
Online gambling should be an entertaining pastime activity. At least, that's what we suggest. That's why it is important to enjoy it responsibly, without forcing yourself to wager more than you can afford. Set your budget and limits and make sure you won't exceed them. Only when you know that you have control over your stay at the online casino, you can enjoy it.
To put it simply, you should always play as if you were on a budget. It's the only way to go if you want to maintain your bankroll and don't worry about your spending. After all, moderation is a virtue, isn't it?
Click here to visit the best online casinos approved by CasinoDirectory and play your favourite casino games responsibly!
YOU MIGHT BE ALSO BE INTERESTED IN THESE:
LATEST NEWS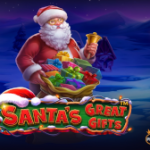 Get Ready for Christmas With Santas Great Gifts by Pragmatic Play [...]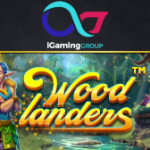 Explore a Fairy Forest in the Woodlanders Slot by Betsoft [...]
NetEnt Launches Superstars Slot With Crossover Characters [...]
POPULAR PAGES VISITED BY OUR READERS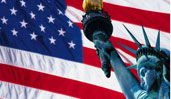 BEST US CASINOS
BACK TO TOP