Casino Blog
Introduction to Slot Tournaments
- July 9, 2019 By Riley Wilson -
We all love slot machines as they are simple to play and can pay big prizes. However, playing a slot machine from the comfort of your home or on the go is a solitary activity. In order to add a social element to this form of entertainment, online casinos have designed so-called slot tournaments. They provide players with loads of excitement as they have an opportunity to compete with fellow players and win prizes. If you have never competed in a slot tournament before, stay with CasinoDirectory to learn more about what they are and how to join them.
What Are Slot Tournaments
Slot tournaments are competitions where participants play the same slot game and compete against each other to win the grand prize. Sometimes, they are called slot races or championships, but more or less they work in the same way. Depending on the casino that offers a tournament, rules may vary. What is common for all these competitions is that they are held on a slot game selected by the casino. Once in, players have to play the selected game and collect points towards the leaderboard to get as high as possible and beat other contenders.
Some slot tournaments require an entry fee, while others are freeroll, meaning that you don't have to pay any money to enter it. Yet, even freeroll tournaments allow you to buy so-called add-ons if you want to improve your standing. Whether you join a freeroll or paid tournament, you will typically be given a certain amount of credits or time you can use to make the best possible result. Another typical rule is that you have to spin the reels manually, meaning that you cannot use the Autoplay feature. At some online casinos, slot tournaments are available through the download client only.
As for rewards, they also vary from casino to casino. Sometimes, players are awarded in real cash and there is only a single prize for the winner. At some casinos, several best ranked players share a prize pool. Rewards may be subject to certain wagering requirements or given as cold, hard cash. That's why it is important to be well informed about all the aspects of the tournament you want to join.
How to Join Slot Tournaments
Once you have found an online casino offering a slot tournament, read its rules, terms and conditions. If you are required to pay an entry fee, make a deposit and complete your payment. On the tournament page, you will be asked to click on the Enroll button. Once you join the competition, you will start collecting points and climbing up the leaderboard. In most cases, current standings are updated every hour, so you can track your progress on the leaderboard.
If you are looking for a winning strategy, what we have to say may strike you as disappointing. Slot tournaments are played on slot machines and as you know, this type of casino games are all about luck. There is no guarantee that you will beat the machine, but at the same time, you can win a life-changing sum while playing it. However, there are a few pieces of advice you should keep in mind when enrolling a slot tournament:
Focus on spinning: You spin the reels manually, so don't let anything distract you from pushing the Spin button as fast as possible
Play maximum coins: You cannot redeem your credits if you don't use them up, so make sure to play at a maximum bet. Not only that you will use all credits within the given period of time but you will also hit bigger wins when playing at a larger stake.
Play at all paylines: When playing at all paylines, you have the best odds of winning.
Advantages of Taking Part in Slot Tournaments
If you are looking for ways to make playing slot machines more entertaining, joining slot tournaments can be one of them. Sometimes, it is more exciting to compete against other players than win a prize. Just like slot games, slot tournaments do not require special skills. However, make sure to read the terms and conditions to know what you can expect from the competition. You can join Reel Thrills at Mr Green or an ongoing slot tournament at Spartan Slots and compete against other players for the top prize!
YOU MIGHT BE ALSO BE INTERESTED IN THESE:
LATEST NEWS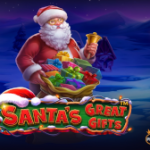 Get Ready for Christmas With Santas Great Gifts by Pragmatic Play [...]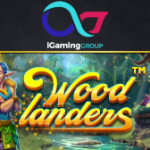 Explore a Fairy Forest in the Woodlanders Slot by Betsoft [...]
NetEnt Launches Superstars Slot With Crossover Characters [...]
POPULAR PAGES VISITED BY OUR READERS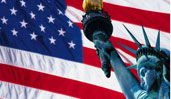 BEST US CASINOS
BACK TO TOP