Casino Blog
Lady Gamblers on the Rise: Which Games Do They Play?
- October 31, 2019 By Riley Wilson -
Thanks to the Internet and modern technology, casino games are only a click away from us today. Casino games are today available to all, and we can play them from the comfort of our homes or on the go. While casino games have always been considered as male territory, the truth is that lady gamblers are on the rise. In this article, we will discuss what games women like to play and how online casinos try to attract female customers.
What Statistics Says
According to a recent report published by the UK Gambling Commission, women gambled 10% less than men in 2019. The data revealed by the UK online gambling regulator show that 51% of male respondents in the survey took part in this form of entertainment within the past four weeks. As for women, 41% of female respondents gambled in the past four weeks. However, 33% of female respondents played the National Lottery as opposed to 27% of male participants in the survey.
When it comes to online gambling, 8% more male players gambled on the Internet while more female players tend to gamble to win (49% to 42%). On the other hand, male respondents have admitted that they like more to gamble for fun (34% to 23%). However, it seems female players are more responsible with only 0.2% of them identified as problem gamblers, while with a male population this rate goes up to 1.2%.
Taking these results into consideration, it is evident that online casinos focus more on male visitors. Yet, things have been changing lately with more and more gaming venues established with female gamblers in mind.
Playing for Cold Hard Cash
Now that we know that female players take gambling more seriously and that they prefer to gamble to win let's see what games they like to play. As you can see from the data mentioned above, lady gamblers like to play the lottery, so it comes as no surprise that they love to play bingo as well. Another type of casino games they enjoy are slot machines.
Female gamblers prefer games of chance to those based on skills. They gamble to have fun while at the same time making use of an opportunity to hit a big win. These games can be played at low stakes and offer a relaxing gaming experience. Today, lady gamblers can choose from hundreds of themed slot machines based on movies, series, celebrities and other topics they are interested in.
Another form of entertainment women enjoy are social casino games available as standalone apps or on Facebook. However, according to a survey conducted by one reputable casino operator, male gamblers seem to love social gaming more than women, with 23% vs. 19%. This supports the notion that female gamblers prefer to play the games that can earn them cold hard cash!
Online Casinos Tailored for Female Gamblers
Today you can stumble upon gambling sites that are evidently created with female players in mind. They are designed to appeal to a female population with themes and colours that would catch their attention. Some UK-facing bingo sites are clearly created for a female audience and you can tell it from the moment you lay your eyes on them.
Apart from the appearance, online casinos also adjust their bonuses and promotions to please female visitors. Some of them are offered in time for holidays and celebrations like Mother's Day or International Women's Day. While they can claim some juicy bonuses and give a boost to their bankroll, lady gamblers can also obtain free spins for most popular slots targeting this demographics.
If you are a female gambler reading this article, make sure to visit our list of reputable online casinos and choose one to your liking!
YOU MIGHT BE ALSO BE INTERESTED IN THESE:
LATEST NEWS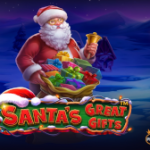 Get Ready for Christmas With Santas Great Gifts by Pragmatic Play [...]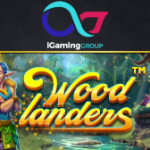 Explore a Fairy Forest in the Woodlanders Slot by Betsoft [...]
NetEnt Launches Superstars Slot With Crossover Characters [...]
POPULAR PAGES VISITED BY OUR READERS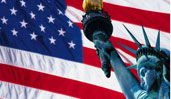 BEST US CASINOS
BACK TO TOP