Casino Blog
Social Casino: Feel the Guilt-Free Excitement
- October 25, 2019 By Riley Wilson -
Many online casinos today offer free play or practice mode that allows you to play games without risking your hard-earned money. Once you are a registered player, you can easily switch between the real-money and free play mode based on your budget. Some players may have a problem with switching to the real-money mode more often than they would like. That's why they go for self-exclusion which prevents them from logging into their account for a preferred amount of time. If you are one of those players that find real-money casinos too tempting and cannot resist the urge to wager real cash, you may try so-called social casinos where you can enjoy the excitement of gambling with no guilt.
Social Casino Explained
The term "social" may remind you of social networks and you won't be wrong. A social casino is an app or a website which allows you to enjoy casino games with your friends online. Just like other apps and websites, a social casino can be downloaded to your smartphone or tablet or accessed directly through a web browser you use. Another way to access a social casino is through Facebook which offers apps performing on this platform with different social casino games to choose from.
Although its name may be misleading, playing at a social casino is not gambling. It can be defined as a form of entertainment where you play casino games for free, without risking real cash. That's the biggest difference between an online casino and a social casino. At a social casino, you don't use real money to play the game and you cannot win real money prizes. It's all about having fun here.
At social casinos, you can enjoy traditional casino games such as Roulette, Poker, Blackjack or Video Poker. There are slot machines designed for social casinos as well. In general, players can choose from a wide range of casino games they can play without any guilt. These games are provided by independent companies and different online gaming operators.
Does Social Casino Involve Real Money?
You can download a social casino or game app for free. Once you start playing the game, you will wager virtual funds with a daily share you can use in most cases. If you run out of these virtual coins, you won't be able to play until they are refilled, which is typically done on a daily basis. Another option to get coins is by completing certain quests or getting them from your online friends.
However, real money is not completely removed from social casinos. If you have lost all your virtual funds and you want to keep playing, you can purchase more coins with real money. These in-game purchases are not conditioned and you don't have to make them. Keep in mind that using the coins you have bought with real money won't earn you real-money winnings. Some social casino players may be competitive and they tend to purchase more virtual coins to make a better score than their peers and secure a better ranking on the leaderboard. But you don't have to do it.
Why Play Social Casino Games?
Social casinos allow you to feel the guilt-free excitement while playing casino games. Furthermore, they enable you to play these games with your online friends or even make new acquaintances. If you like to compete, there are tournaments you can join and climb up the leaderboard. The most important thing you should bear in mind is that you are not really gambling when playing social casino games. Another advantage of playing at a social casino is honing your skills as these games allow you to learn the ropes and master the strategy without risking your hard-earned money.
On the other hand, if you are prone to taking risks and don't have control over your budget, playing social casino games can be detrimental to you as well. They allow you to buy credits to keep playing while not paying real-money prizes. Also, social casino games can be time-consuming, so whether real money is involved or not, you must act responsibly when enjoying this form of entertainment.
YOU MIGHT BE ALSO BE INTERESTED IN THESE:
LATEST NEWS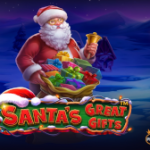 Get Ready for Christmas With Santas Great Gifts by Pragmatic Play [...]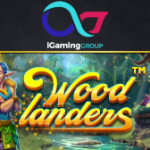 Explore a Fairy Forest in the Woodlanders Slot by Betsoft [...]
NetEnt Launches Superstars Slot With Crossover Characters [...]
POPULAR PAGES VISITED BY OUR READERS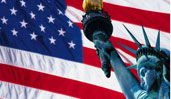 BEST US CASINOS
BACK TO TOP