Casino Blog
Learn to Master Online Blackjack in 5 Steps
- July 28, 2020 By Riley Wilson -
Playing blackjack online is growing in popularity. The low house edge makes it an appealing game in the eyes of many players. Add to that the convenience of playing from your own home, and you have a winning combination! Of course, to take full advantage of online blackjack, you have to dedicate some time to learning the game. Join us as we walk you down the path of mastering blackjack in five steps.
Step #1: Learn the Basics
Everyone has to start somewhere. If you have never played blackjack before, you will need to dedicate some time to learn how everything works. If you tried to jump ahead and looked at strategy charts, you may think that online blackjack is this overtly complicated mess. It really is not. The basics are very simple.
The game is played with six to eight decks, with each deck having 52 cards. Both you and the dealer draw two cards. You can see both your cards and the first dealer card. You can then choose to draw another card, to not draw another card or to double your current bet and draw one more card. You can also split your cards into two hands if you have a pair.
Your end goal is to get your hand (or hands) as close to 21 as possible without going over. If you achieve 21 with your first two cards, that pays more than a standard win. If your card sum exceeds 21, you bust and automatically lose. The same rule applies to the dealer.
Step #2: Understanding the Details
With a bit of experience under your belt, you will start to get familiar with smaller blackjack details. For example, you will be able to determine how the number of decks affects your blackjack house edge. You will also notice the fact 3:2 blackjack payouts are much better than 6:5 ones.
At this point, you may probably notice not all blackjack tables are the same in terms of rules. Some limit how much you can split or double down, while others do not. This will lead you to experiment with different blackjack variants, to see which one you like most.
Step #3: Using the Strategy
Once you feel familiar enough with blackjack, it is time to start applying the basic blackjack strategy! Many players try to start with the strategy immediately, only to feel overwhelmed. You will need a time period where you can get used to playing blackjack before you try to make use of it.
It is not uncommon for punters to notice a few things from the strategy even if they have never used it. These are simpler things, like never splitting a pair of tens. Just keep in mind that many blackjack variants require their own strategy. The more rule changes it introduces, the greater the odds the basic strategy needs adjusting.
Step #4: Take Advantage of Card Counting
We will preface this step by saying it only works for live casino blackjack. Online, RNG-powered blackjack makes card counting impossible. All cards you draw are determined using a random number generator. This allows your chosen release to reshuffle the deck with each game round. Since everything is handled using software, there is no waiting time for the reshuffling either.
Live casino blackjack cannot do that. It relies on an actual dealer shuffling an actual deck of cards. Even so, the rules are structured in such a way to prevent card counting from being too useful. You will not be able to determine the result of each round successfully. The decks will be reshuffled long before it gets to that point. However, by keeping track of the cards, you give yourself better odds of predicting what comes next.
Step #5: Practice!
If you have all the details down, all that is left is to play the game. The longer you play, the more these things will become second nature to you. After a while, you will become a blackjack master! At this point, you will not need to consult blackjack strategy sheets to help you decide what your next move will be. You will be able to take advantage of blackjack's incredibly low house edge with just your own knowledge!
YOU MIGHT BE ALSO BE INTERESTED IN THESE:
LATEST NEWS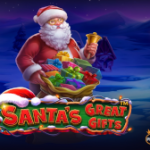 Get Ready for Christmas With Santas Great Gifts by Pragmatic Play [...]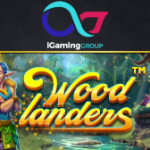 Explore a Fairy Forest in the Woodlanders Slot by Betsoft [...]
NetEnt Launches Superstars Slot With Crossover Characters [...]
POPULAR PAGES VISITED BY OUR READERS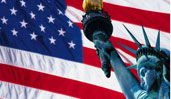 BEST US CASINOS
BACK TO TOP