Blackjack Rules – Learn How to Play Blackjack
Blackjack is a casino game with the most favorable odds and lowest house edge. It is also the most popular table game. A typical house edge in a blackjack game is around 1% more or less, with some variations going little over one percent and some going as low as 0.4% edge edge. This is if you play in a disciplined manner and sticking to the basics. On the other hand, if you learn some more advanced strategy, you will be able to eliminate that house edge and make some nice cash. It's as easy as that.
It's amazing that there are players that are apparently too lazy to spend a minute or two and go the extra mile to learn a proper blackjack strategy, one that can bring them steady profit on the long run. It's like throwing money away, when you can do the opposite.
In blackjack the rules are very easy to follow. There are a couple of logical options that you can take advantage of in order to beat the dealer's hand, and you can read about them further in this article. We are certain that you will have no problems in learning this fast-paced and exciting casino game.
Blackjack Rules
Below are the basic rules that you will need to know if you want to properly learn how to play blackjack. They are used across different blackjack variations as the basis, with some minor altered features that make the variation unique in itself.
Blackjack games are usually played with multiple decks up to 8, although there are single deck blackjack variations. All use 52 card decks.
To win you need to have a higher ranking hand than the dealer as closest to 21 without exceeding 21. If the dealer busts, all remaining players at the table win.
At most blackjack variations the dealer hits on soft 17s.
The standard payout for hitting a blackjack is 3 to 2.
Cards are valued according to their face values. King, Queen and Jack and Ten are valued ten.
Aces are valued either 1 or 11, whatever benefits the player presently.
Winning hands are paid 1 to 1 (wager $5, win $5).
Splitting is allowed only with up to 3 hands.
If you or the dealer goes over 21 it's a bust.
The suits of the cards have no meaning in blackjack, only their values.
If you and the dealer both have a two card blackjack, it's a tie.
If you have a two card natural blackjack, while the dealer has a blackjack with more than 2 cards, you win with a 3 to 2 payoff.
The Basics of Blackjack
Objective of the Game
All blackjack variations have the same objective, to beat the dealer's hand either by hitting a blackjack or having a better hand. You have to draw cards until you can safely decide that you are as close as you can get to 21. You cannot go over 21 or you will lose.
If there are other players at the table like in playing at live online casinos, you don't have to compete against them. Your only opponent is the dealer, and the dealer plays against all players at the same time. The great thing with the different variations is that they include an additional twist to the game regarding the blackjack or some other added feature.
Card Values
All cards in blackjack are valued according to their face value. So, cards from 2 to 9 are valued accordingly, while 10s, Jacks, Queens and Kings are valued 10. Aces have two values, 1 or 11, and you can use whichever you like according to your hand.
When to Split
When you have two identical cards, for example, two 8s, you can choose to split them into two separate hands that will be counted as additional wagers. This is useful with identical cards that make a risky hand like with the 8s (8 + 8 = 16, a difficult and unfavorable hand).
When to Stand
So, let's say you've been dealt your hand, and the cards dealt are 10 and 2, which makes a total value of 12. This is a risky hand, but you will need to take an additional card in order to get closer to 21. If your third card is anything below 9, including 9, the obvious choice would be to stand and not request a fourth card.
Surrender
Surrender is an option found in Blackjack Surrender and is given to you if the dealer has been dealt an Ace. The Ace would be the face up card. In a situation like this you can surrender half of your bet and lose without risking the entire bet by going against the dealer with the risk of him having a blackjack.
Double Down
Also, you can double down your bet by pressing the 'double' button. This option is used when you want another card at the risk of doubling your bet with the hope that you will have a strong hand with the additional card.
Blackjack Variations
Online casinos offer various blackjack variations to choose from, and sometimes you come to the point when you are hesitant about which game is best for you. These blackjack games are all unique variations designed by big software providers like Playtech, known for its Blackjack Surrender, Blackjack Switch, Progressive Blackjack etc., Microgaming, Betsoft, Rival, RTG and other. All of them have their own variations.
Anyway, it doesn't matter what blackjack variation you find since all of them are exciting. The most important thing is for the game to have low house edge and for you to find the appropriate strategy for that variation.
A Simple Strategy to Use
The basic goal is not to exceed 21 by busting, and to precisely weigh the dangers if you hit or stand. Therefore, if your first two cards form a value of between 12 and 16, then you have to be careful with hitting because these hands are most commonly a bust when third card is requested. These hands are called stiff. If the face up card in the dealer's hand is between 2 and 6, then the dealer has a stiff hand too with the possibility for a bust.
If you have a hand of 17 or higher, than you should stand, because there is extremely little chance to hit 1, 2 or 3. This is called a pat hand. The dealers pat hand is consisted of Ace and a seven. So, the strategy is to stand if you and the dealer have stiff hands, and to hit if you have a stiff hand and the dealer has a pat.
This one is only to get you started. There are many other strategies that you will need to use if you would like to advance in your blackjack skills. Blackjack has the lowest house edge and it would be a shame not to try and bust it with strategic playing. There are strategies intended for single deck blackjack games and games with more decks, but mostly for variations played with 4 to 8 decks.
Summary
Blackjack is a game that has remained unchanged for 4 centuries since it was invented in France and Spain. The reason behind this longevity of blackjack is precisely the format of the game. It can be learned in just five minutes but it can be enjoyed for a lifetime.
You can browse through the different online casinos here and check out their available blackjack games. Find if some variation suits you best, maybe Playtech's Blackjack Switch where you can play with two hands at one time and switch the top facing cards between them in order to get a better hand. Or try Microgaming's Gold blackjack series variations with high payouts. There are both single and multi-hand games.
Also, we would like to give you a quick tip that you should always first read about the particular blackjack game that you want to play, and that is done by reading reviews or players' opinions. Then learn its rules and apply some strategy by practicing it in free play mode. This will be valuable for your rate of success, because practice makes it perfect.
Useful Blackjack Glossary
– Hard hand: This a hand that contains an Ace, but the Ace is not counter as 11 in the hand.
– Insurance: Insurance is a wager placed when the dealer is dealt his hand, one card is showing and the other is upside down. If the showing card is an Ace, the player is presented with the opportunity to put insurance wager that will help him profit if the dealer has a two card blackjack. In such case the insurance wager pays 2 to 1 and the wager amount is half of the original bet. If the player has a blackjack too, the bet is pushed.
– Rebet: The 'rebet' button is used when you want to repeat the same wager without having to go through the same procedure of choosing a chip and placing the bet.
– Surrender: This an option available in Blackjack Surrender, and some other variants, and is used if the player thinks he doesn't stand a chance of winning the round by surrendering half of the wager in order to receive the other half back.
Visit our Blackjack Glossary page for more more terms and phrases here.
YOU MIGHT BE ALSO BE INTERESTED IN THESE:
RELATED NEWS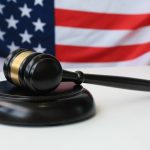 New Jersey Gambling License Renewal Deadline Approaching [...]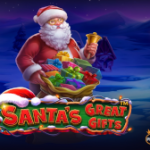 Get Ready for Christmas With Santas Great Gifts by Pragmatic Play [...]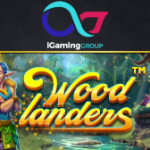 Explore a Fairy Forest in the Woodlanders Slot by Betsoft [...]
YOU MIGHT ALSO BE INTERESTED IN THESE POPULAR PAGES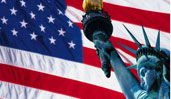 BEST US CASINOS
ONLINE CASINO BLACKJACK RESOURCES

STRATEGY
Use this easy strategy to get started playing.

GLOSSARY
Terms like "hit", "stand" and more explained.
RULES
The rules of BJ are quite easy to pick up.

HISTORY
The history of BJ is very interesting. Read more.

TIPS
Check out our online blackjack tips.
GAME REVIEWS
Learn more detailed info about hot casino games.
BACK TO TOP