Casino Blog
Live Casino Slots Explained
- April 15, 2021 By Riley Wilson -
Though the world of i-gaming keeps evolving all the time, online slots remain the most popular online casino games. That much we know, and it's not likely to change any time soon. However, live casino is another trend that took off in a big way. Despite the fact these two concepts seem in opposition, casino software developers thought of a few ways to combine them.
Live casino slots are any kind of live dealer game that contains slot mechanics or elements. There aren't many such titles yet, but they can be an interesting new way to play slots online.
What Are Live Casino Slots?
Over the years, the basic concept of slots has been blended to live dealer casinos in several ways. That's why it's so hard to give a straight definition of how live casino slots work. Slot mechanics can be the basis of entirely new casino games, or simply an extra feature to help a live table casino game stand out from the crowd.
Instead of trying to summarize the whole idea in one sentence, we'll go through some prominent examples. By the end of this article, you should have a solid grasp of what live casino slots are. By understanding how to play slots live, you'll also figure out if this type of game is something that interests you.
The earliest successful instance of meshing slots with live casinos was a NetEnt promotion. The idea was quite simple: play live roulette online and win free spins for slots. Though the promotion relied on top NetEnt slots that were outside the roulette game itself, it was an interesting idea. Essentially, slots don't lend themselves well to regular live casino gameplay. However, the mechanics or reels randomly determining outcomes could be implemented as a sort of live casino bonus. Many live games have similar bonus features, so why not throw in the beloved excitement of reels tolling down?
Live Casino Games with Slot Mechanics
NetEnt never really moved any further from that, though. Instead, the torch was picked up by Playtech, one of the world's leading casino developers. They decided to bring one of their flagship slots series, Age of the Gods, and blend it with the beloved live roulette. The result was quite successful, judging by how heavily Playtech has invested into live casino slot games since then.
Looking back, the slot mechanics are quite minimal. Essentially, every roulette spin has a chance to trigger a bonus game. The bonus game would allow players to tap into the acclaimed Age of the Gods progressive jackpot.
The idea is further refined in Age of the Gods Bonus Roulette. This game added an extra bet to the traditional roulette table, the Bonus bet. Winning a bonus bet would trigger a small single-reel slot which determines how much you win.
Playtech weren't the only ones, either. Extreme Live Gaming, now a subsidiary of Pragmatic Play, took a much more involved approach. Their Great Rhino Roulette added a series of side-bets to a European roulette game. These side bets allow players to predict the outcome of a 1-reel mini slot. The slots spin independently of the roulette wheel, however. Essentially, it's like playing roulette and a small slot prediction game at the same time.
Multiplayer Slot Games
Where some players attempt to blend online slots with existing live games, others created straightforward live slots. What does this mean, exactly? Well, essentially, the goal is to introduce a community experience in slots. Think of something like craps – when multiple players win or lose at the same time, it creates a sort of connection.
So how do these work? It's quite simple – players separately decide how much they want to stake. Then, after betting time is over, the live slots spin and the outcome is identical for all players. If you hit a jackpot, everyone does, and wins the same proportionately to their stake. With the standard live chat features and the benefit of live casino dealers, it can be quite exciting.
The most prominent example of this is likely Playtech's Buffalo Blitz Live Slots. These deliver the fan-favorite Buffalo Blitz slots to the format we just described. Playtech gave Gods of Storms, another member of the Age of the Gods family, a similar treatment. Games like these have since picked up the monicker 'community slots' and can be found across many top live casinos.
Games like these aren't too hard to pull off from a technical standpoint, so we'll probably be seeing more of them in the future. If you'd like to read more news and trends from the world of online casino gaming, check out the Casino Directory News Section.
YOU MIGHT BE ALSO BE INTERESTED IN THESE:
LATEST NEWS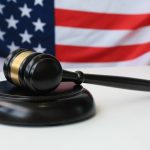 New Jersey Gambling License Renewal Deadline Approaching [...]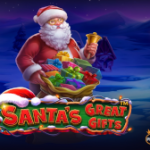 Get Ready for Christmas With Santas Great Gifts by Pragmatic Play [...]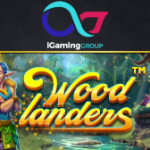 Explore a Fairy Forest in the Woodlanders Slot by Betsoft [...]
POPULAR PAGES VISITED BY OUR READERS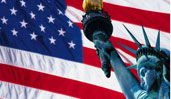 BEST US CASINOS
BACK TO TOP