Casino Blog
Online Casino Gamification: Giving Players a Bit More
- March 19, 2020 By Riley Wilson -
The online gaming experience has become more engaging lately. While fans of traditional casino games can enjoy them at live dealer tables, players who are into other types of games are in for a treat as well as there are different features granting exciting gameplay. The latter happens due to so-called gamification, which has changed the way we play casino games. Stay with us to learn more about it.
What Is Gamification?
Gamification is described as the application of video game elements to non-game content. The term that appeared in the late 2000s refers to the processes designed to make the content more engaging to its users. They include the incorporation of social and reward game elements into educational content, for instance.
The casino industry has been offering incentives to players ever since. Besides traditional bonuses and promotions, online casinos have introduced other forms of incentives that will keep players engaged. By making casino games look and feel more like video games, both software providers and online gaming operators have made their content more entertaining and rewarding.
When it comes to online casino gamification, its primary goal is to attract a broader audience. Primarily, it targets the younger population who grew up playing video games. Let's see how gamification in casino games and online casinos functions.
Online Casino Games and Gamification
Gamification is mostly present in slot machines. They have come a long way from one-armed bandits to modern-day games we can play on our desktop and mobile devices. While their basics remain the same, meaning that you will spin the reels to collect identical symbols and win prizes, bonus features have changed over time to provide players with more excitement.
Not only that modern slot games boast top-notch visuals and sounds, but they also offer bonus features where players can progress up the levels for more lucrative extras like increasing multipliers. You may be required to collect certain symbols to earn rewards or unlock new levels. Also, some slot games may require specific skills to complete tasks, which changes the way we have played this type of casino games before.
Gamification of Online Casinos
As for the gamification of online casinos, it is designed to provide players with more entertaining gaming experience. One of the most popular examples of online casino gamification are slot tournaments where participants compete for a share of a prize pool. Some casinos offer promotions where players are invited to climb leaderboards to win prizes.
Certain software developers include gamification tools in their games, offering players an opportunity to finish achievements and win rewards on top of regular prizes. Also, most online casinos offer loyalty schemes allowing you to progress up the levels and access different incentives like free spins, cashbacks, bonuses, cash prizes, tickets to exclusive events, and so on.
Closing Thoughts
As you can see, the gamification of casino games and online casinos is here to make our overall gaming experience more satisfying and profitable. If you have ever played video games and casino games have not been your cup of tea, you may find this approach more appealing.
Gamification comes in all shapes and sizes, which depends from casino to casino and provider to provider. In general, it will give you more control over the gameplay and a bit more than traditional casino games. Although all these tools and features are created to appeal to a younger audience, you can rest assured that you will have fun regardless of your age!
Click here to visit some of the best online casinos approved by CasinoDirectory and check out gamification tools they offer!
YOU MIGHT BE ALSO BE INTERESTED IN THESE:
LATEST NEWS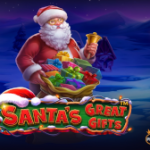 Get Ready for Christmas With Santas Great Gifts by Pragmatic Play [...]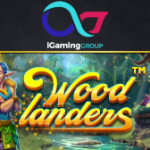 Explore a Fairy Forest in the Woodlanders Slot by Betsoft [...]
NetEnt Launches Superstars Slot With Crossover Characters [...]
POPULAR PAGES VISITED BY OUR READERS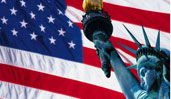 BEST US CASINOS
BACK TO TOP