Casino Blog
Roulette Cheating Methods: Introduction
- February 14, 2019 By Riley Wilson -
Did you know that one of the biggest minds Albert Einstein visited a Vegas casino once? According to some sources, that's when the famous physicist said that you could not beat a Roulette table unless you stole money from it. That can be explained by the luck factor that determines the outcome of the game. Yet, over the centuries, people have tried to find ways to beat the casino and leave the Roulette table with pockets full of cash. In this article, we will discuss Roulette cheating methods used at land-based and online casinos.
Methods Used in Land-Based Casinos
Since the Roulette wheel is a physical thing and it is operated by a real-life croupier, Roulette at land-based casinos is all about physics. What this practically means? Well, players can take advantage of rigged Roulette wheels or make the ball diverge from its path, for instance. Actually, Roulette tables at brick-and-mortar casinos are practically the only ones where you can use some of the cheating methods to beat the house.
Using magnetic balls is one of the ways to cheat at Roulette. A magnetic Roulette ball is controlled remotely and by using a device that will create an electromagnetic field you can direct the ball and send it into the wanted pocket. Another method is called wheel rigging or wheel gaffing. The roulette wheel can be altered by loosening specific sections or by filing the frets between pockets. As you can easily get, this is almost impossible to do since casinos are covered with security cameras from all angles.
Back in the 1970s, a group of physicists invented a device that sent vibrations to the players indicating which numbers they should bet on. It was based on the results they got while tracking the motion of the Roulette wheel and monitoring where the ball lands. This was the first device of its kind. Later, other electronic devices were introduced and all of them were based on calculating the speed of the wheel and ball. The advancement of technology brought Bluetooth devices cheaters used to send the predicted numbers to the player. Today, you can find a plethora of sites offering Roulette prediction programs and apps, but we don't suggest using them as they are considered illegal.
One of the simplest methods you can use to cheat at a Roulette table is so-called past posting. It refers to placing a bet on the winning number after the ball lands on it. This method is highly risky as you need to act fast and avoid being caught, which is almost impossible as all eyes including security cameras are on the player. Pinching is a similar yet opposite cheating method where instead of placing a winning bet, you remove a losing bet from the table without being caught.
Some cheating methods may involve croupiers as well, especially when it comes to past posting and pinching. Needless to say, one could easily notice what is going on and report the player and the dealer to the casino management.
Can You Cheat at Online Roulette?
Virtual Roulette games you can play online are RNG-operated and you cannot cheat while playing them. Yet, live Roulette games operated by real-life dealers function the same way as those you play at brick-and-mortar casinos. One of the cheating methods you can use when playing live dealer Roulette is so-called wheel clocking. It is not the easiest of the methods, yet by memorising where the dealer releases the ball and winning numbers or sections of the wheel, you can predict where the ball in the next round will land. What you should do is count the number of ball revolutions in a single round and bet on the numbers within the section you predict the ball will fall in. Actually, this is a legal cheating method. However, clocking the wheel takes time and money until you identify the bias and start winning.
Should You Cheat at Roulette?
We won't recommend you to do it since in many jurisdictions these methods are illegal. No matter how skilled you may be, bear in mind that all eyes are on you and that you may end up in jail eventually. What you can do to gain an advantage over the casino is to choose the right game variant and manage your bankroll. Consider applying one of the Roulette strategies, but don't rely on them. After all, Roulette is a game of chance and you should have fun playing it.
YOU MIGHT BE ALSO BE INTERESTED IN THESE:
LATEST NEWS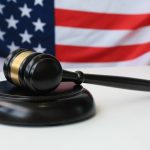 New Jersey Gambling License Renewal Deadline Approaching [...]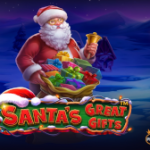 Get Ready for Christmas With Santas Great Gifts by Pragmatic Play [...]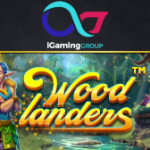 Explore a Fairy Forest in the Woodlanders Slot by Betsoft [...]
POPULAR PAGES VISITED BY OUR READERS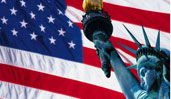 BEST US CASINOS
BACK TO TOP