Casino Blog
Roulette Inside and Outside Bets Explained
- December 27, 2018 By Riley Wilson -
Since the first form of roulette was developed in France in the 18th century, this casino game has become very popular on all four corners of the world. Today, the game is available to players not only at land-based venues, but it can be easily accessed online via numerous online casinos.
As we've mentioned, the game originates from France but has three major variations – the French, European and American, with each of them having a strong player base.
Roulette appeals to a wide audience of players and offers equally wide betting options – from a low-risk bet with higher chances of scoring a win, but with lower payouts, to high-risk bets with a lower probability of winning, but with potentially lucrative payouts waiting for those with enough luck.
Your playing style and, most importantly, your budget, will be the two main factors when it comes to choosing the right strategy when playing roulette.
Roulette Inside Bets
Inside bets are all bets a player can make on the inner section of the table. These types of bets are more appealing to those looking to get bigger wins, which means they have a lower probability of winning. Bearing in mind this factor, we can say that the strategy of placing inside bets is more suitable for players who are willing to take more risks and have a substantial budget for doing so.
When talking about inside bets, we should mention there are six different types of these bets:
Straight Up Bet is when a player puts their chip on a single number, meaning the ball needs to land on the exact the same number and colour to award a win. The payout for this bet is 35 to 1.
Split Bet is basically a double Straight Up Bet. A player bets on two adjacent numbers, by putting their chip between them. If you win, you'll get 17 to 1.
Street Bet is when three numbers appear in a row, with the bet being placed at the end of the row. The Payout is 11 to 1.
Corner Bet resembles the Street Bet, but here you're betting on four numbers at the same time. The wager is placed on the corner where the numbers touch each other. You'll get 8 to 1 for a winning payout.
Five Bet can be used on the American variant of roulette as it involves betting on 00, as well as four other numbers (0, 1, 2, 3).  A winning payout, in this case, is 6 to 1.
When making a Line Bet, you'll wager on two rows with 3 numbers each. The bet is placed at the end of the two rows, between them. A win will get you a payout of 5 to 1.
Roulette Outside Bets
Outside bets offer lower payouts when winning, but you'll have a higher probability of scoring a win. Placing outside bets is definitely a good strategy for new and inexperienced players, but is a good approach if you want a longer session. These types of bets bring two very interesting rules – "la partage" and "en prison", which can lead to earning money when the ball lands on the zero.
There are five different types of outside bets you can make:
Column Bet, as its name suggests, use 12 numbers in a row, awarding a payout of 2 to 1 for a win.
When placing a Dozen Bet, players can choose 12 numbers for each spin, by placing their wager on the "1st 12", "2nd 12" or "3rd 12" box. A winning payout is 2 to 1.
Bet on Colour includes wagering on all the number of the same colour (either red or black). If you win, you'll get 1 to 1.
Bet on Odds/Even is when you bet either on all even or all odd numbers. A winning payout is also 1 to 1.
Bet on Low/High includes betting on either all the low (1-18) or all the high numbers (19-36), covering nearly half of the numbers in play. A payout for this bet is 1 to 1.
YOU MIGHT BE ALSO BE INTERESTED IN THESE:
LATEST NEWS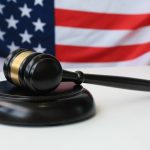 New Jersey Gambling License Renewal Deadline Approaching [...]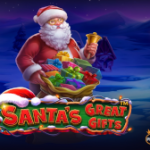 Get Ready for Christmas With Santas Great Gifts by Pragmatic Play [...]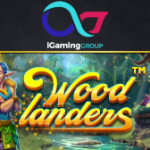 Explore a Fairy Forest in the Woodlanders Slot by Betsoft [...]
POPULAR PAGES VISITED BY OUR READERS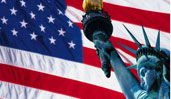 BEST US CASINOS
BACK TO TOP