Casino Blog
Roulette – The Most Common Online Variants and Payouts
- February 23, 2017 By Riley Wilson -
Definitely one of the oldest games of chance, Roulette can be traced back to military camps in Ancient Rome and Greece, where soldiers would mark a wheel or even their own shields for entertainment purposes. Roulette managed to stand the test of time and after centuries of evolution, took the form of the game we know today, gradually expanding to online market. At the moment, you can find a number of roulette versions in pretty much every online casino out there including not only American, French and European variant but also increasingly popular Mini Roulette, Multi-Wheel Roulette and Multi-Ball.
French and European Roulette
According to some records, France is where it all started, at least in terms of the name and modern form of Roulette. French variant, unlike the American version, has 37 numbers and a somewhat different table layout. The betting areas on the French Roulette table are placed alongside the table, while the actual bets are still divided into the same categories: Inside and Outside, with further subdivisions. There are several types of both Inside and Outside Bets: En Plain, A Cheval, En Carre and Transversale are French terms for Inside bets. Outside bets are known as  Colonne, Douzaine, Noir/Rouge, Pair/Impair and Manque/Passe. Payout ratio in French Roulette will naturally depend on the bet type – 1:1 for Passe/Manque and Pair/Impair or 2:1 for Premiere, Moyenne and Derniere (betting on 1st, 2nd or 3rd dozen of numbers). Inside bets are paid 35:1 for En Plein bet, 17:1 for Cheval bet, 11:1 for Transversale, 8:1 for En Carre and 5:1 for a six line bet or Sixainne.
Usually, French Roulette has a higher RTP than the American version. The percentage will depend on the online Roulette developer, but in average, it is calculated at 97% and up. European variant is not all that different from the French. The major difference is the table layout (one-side located betting areas) and the terminology, but otherwise the two are closely related and share similar house edge.
American Roulette
Two extra numbers are added in the American variant – 0 and 00, together with the range of numbers from 1 to 36.  Inside bets have 6 subcategories:
Straight bet – or betting on a specific number
Split – betting on any of the two joining numbers
Trio (Street) – betting on the numbers within a single row
Corner – placing the bets on four joining numbers
Five number bet – betting on any of the following numbers: 0, 00, 1, 2 and 3
Six Line bet – the stake is placed on six numbers in two joining rows.
Outside bets include Red/Black, Odds/Evens, High/Low Dozen and Column Bets. Comparing it to French and European variants, American Roulette has a higher house edge – up to 5.2%.  Payout table is the same for both French and American online Roulette, while the RTP can be over 97% or lower, depending on the developer.
Mini Roulette
If you are a bit intimidated by the standard Roulette grandeur, you can always break your game in by starting with a simplified Mini Roulette variant. The range of numbers is reduced to 1 – 12, drastically cutting on your betting options. The payout ratio starts with 1:1 and goes to 11:1 for Straight Up winning bets. Return to player in Mini Roulette can vary but it is usually somewhere in between 96 to over 97%.
Multi-Wheel
It is true what they say about the Multi-Wheel Roulette – it does multiply the fun and the adrenaline surge. Multi-Wheel has a consistent house edge regardless of how many bets you place. The game is played on 6 or 8 wheels which can be deactivated at any time. Payout ratio remains the same as in the standardized one-wheel version with the return to player of over 97%.
Multi-Ball
Played with 2 to 10 roulette balls at the same time, this variant can significantly increase the player's winning odds. The number of balls is optional and the table layout can either be American or European, although the latter is more common and has a lower house edge  – 2.7%. The payout table follows the standard payment ratio; Outside bets are paid 1:1, including the section bets (on numbers from 1 to 18 and 19 to 36). Dozens are paid 2:1 while Inside bets have 5:1 ratio for Six-line bet, 6:1 for First-Five and 8:1 for Corner, with the highest turnover coming with Street, Split and Any-Number bet which have 11:1, 17:1 and 35:1 ratio, respectively.
YOU MIGHT BE ALSO BE INTERESTED IN THESE:
LATEST NEWS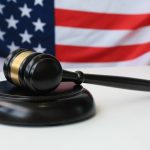 New Jersey Gambling License Renewal Deadline Approaching [...]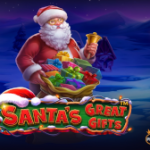 Get Ready for Christmas With Santas Great Gifts by Pragmatic Play [...]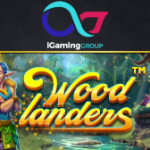 Explore a Fairy Forest in the Woodlanders Slot by Betsoft [...]
POPULAR PAGES VISITED BY OUR READERS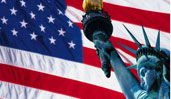 BEST US CASINOS
BACK TO TOP