Casino Blog
Super Sic Bo Tips and Tricks
- December 29, 2021 By Riley Wilson -
Evolution's take on the Sic Bo formula found a vast audience with both fans of the classic casino game and those looking for something different. However, it's important to understand that Super Sic Bo is not just any old dice game. It introduces multipliers that influence payouts across the board. If you're not making these, you're not playing optimally.
The best Super Sic Bo tips, tricks, and bets are placed while keeping the multipliers in mind. Let's take a look at some Sic Bo strategies for ways to do that.
Basic Super Sic Bo Strategy to Win
While the multipliers introduce new ways of looking at the betting table, this is still a Sic Bo game. As such, we recommend that you get to know the basic principles of winning Sic Bo. Fortunately, we've already covered that topic in our Casino Directory blog. You can find general Sic Bo tips here.
Moreover, you should be aware that not all of the available bets in this game are created equal. Essentially, some have better RTP values than others. You should always try to get the smallest house edge available by going for the right wagers. We've listed some suggestions for the best bets in Sic Bo before.
Super Sic Bo does not follow all of these tips to the letter, of course. For starters, even money bets such as Small/Big or Odd/Even cannot offer enhanced payouts. They're still a relatively safe bet, but they completely sidestep Super Sic Bo multipliers. These are at the heart of the Evolution-made casino hit, and not taking advantage of them is a missed opportunity. If you want to just go for even-money wagers, you can try any other online Sic Bo game instead. Besides, the multipliers add an extra layer of excitement – and fun should always be your number one priority when gambling online.
With that out of the way, here are some Super Sic Bo tricks to give you an edge.
Understand How Super Sic Bo Multipliers Work
The multipliers in this game are randomly assigned at the start of each round, before the dice throw. The game sometimes makes it seem like any multiplier can go just about anywhere. However, it's not completely random. Some wagers can only have certain enhanced payouts, with both minimums and maximums. Here's how that works.
Totals bets can have multipliers that depend on the total itself, just like in basic Sic Bo. The payout is never lower than the standard payout, but it only goes up to a maximum.

4 and 17 pay 50-500x
5 and 16 pay 20-250x
6 and 15 pay 15-88x
7 and 14 pay 12-30x
8 and 13 pay 8-25x
9 and 12 pay 6-50x
10 and 11 pay 6-25x

Single bets only offer multipliers if you get a Double or Triple, with a maximum of 20x and 88x multipliers, respectively
Doubles can have multipliers up to 88x.
Specific Triples can go all the way up to 1,000x.
Any Triple pays up to 88x.
Combination wagers have a max multiplier of 25x.
Importantly, note that the base, unmultiplied payouts return the player's stake. Enhanced payouts do not.
Make Use of the Multipliers on Totals
A quick look across the Super Sic Bo paytable makes it clear that not all options are the same. Evolution tried to balance things between the probability of winning and the maximum multiplier. However, they're still far from balanced.
In terms of sheer RTP, 7 and 14 Totals have a clear and noticeable advantage. 8, 10, 11, and 13 are not far behind and are also solid choices. Conversely, 5 and 16 are the weakest options.
Also, notice that the maximum possible multiplier in Super Sic Bo is not always strictly tied to the probability of winning. The best example of this are 9 and 12 with max payouts of 50x.
Hedge Your Bets
This basic Sic Bo strategy is also applicable for Super Sic Bo tips and systems. Risky bets give the best rewards, but don't do it all that often. You can mitigate this by placing several wagers.
For example, Any Triple is a good all-around wager that has huge returns but is not extremely risky like Specific Triple. However, it's still a relatively improbable outcome, and placing only that one bet will quickly drain your bankroll. Combine it with an even money bet like Big/Small. This will give you a steady trickle of returns with a shot at winning big with each round.
Alternatively, you can for a Double at a 5:1 base payout. Then, place a Single not covered by the first wager. This approach is even riskier but with even more winning potential. Especially if you get lucky and score a Triple.
Another winning Super Sic Bo tip is to hunt for multipliers with several Single bets per round. We don't recommend more than 3 per round. This would usually be a bad idea, but the multipliers can make this strategy very profitable with some luck.
YOU MIGHT BE ALSO BE INTERESTED IN THESE:
LATEST NEWS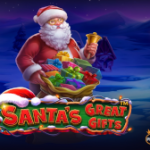 Get Ready for Christmas With Santas Great Gifts by Pragmatic Play [...]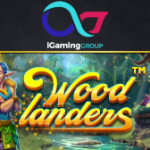 Explore a Fairy Forest in the Woodlanders Slot by Betsoft [...]
NetEnt Launches Superstars Slot With Crossover Characters [...]
POPULAR PAGES VISITED BY OUR READERS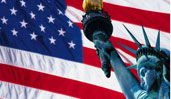 BEST US CASINOS
BACK TO TOP