Casino Blog
Best Sic Bo Bets You Should Go For
- May 27, 2019 By Riley Wilson -
Sic Bo is a popular Asian game played with three dice. It is a game of chance where players cannot affect the outcome of rounds or lower the house edge. What they can do is to choose bets with a lower house edge. Since the betting layout can seem overwhelming with many options to choose from, we present you the best Sic Bo bets you should play.
Big or Small
These are by far the two best Sic Bo wagers as they come with a low house edge of only 2.8%. When you play a Big or Small bet, you predict that the dice will show a total of 11 through 17 or of 4 through 11 respectively. Although these bets won't make you a millionaire, they can earn you some money with a payout standing at 1:1. Yet, you should bear in mind that these wagers lose when all three dice show the same number, which is considered a Triple. Specific Triples are the most lucrative bets with the lowest odds of winning though.
Odd or Even
Here is another group of even-money bets you should go for whether you are a beginner or a seasoned Sic Bo player. When you play an Odd or Even bet, you predict that a total on all three dice will be an odd or even number respectively. These bets also have a 2.8% house edge and pay 1:1. However, there are Sic Bo tables which don't offer these bets, so if you want to play them, check out if they are featured first.
Combinations (Domino)
A Sic Bo table features a total of 15 Dice Combination bets. These are also known as Domino bets as they are represented as domino tiles showing two numbers. This suggests that you bet on a combination of two specific numbers. Since you need only two out of three numbers to roll out to win with this bet, the house edge on it is low, only 2.77%. However, the probability of winning with these bets is lower than with the previous two bet types. When it comes to payouts, Combination bets pay 5:1 or 6:1, depending on the table you join.
Sic Bo Bets You Should Avoid
To help you make your decisions easier, we will mention Sic Bo bets you should stay away from if you don't want to see your bankroll drained. The truth is that all other bets come with much higher house edge which means that they are quite risky to play. For instance, the probability of winning with a Specific Dice Combination bet is only 1.4% while a house edge is 29.2%. Another bet you should avoid is Specific Doubles as it comes with a house edge of 18.5%. A Specific Triple bet pays the biggest prize of staggering 180:1. However, the chances of winning with all the dice showing the same number are almost non-existent, 0.46%, while the house edge is 16.2%.
Conclusion
First and foremost, don't let a Sic Bo betting layout confuse you. Consider all betting options, but always stick to those with the lowest house edge. If you like to take risks, you can combine some of the best bets with those having a higher house edge. Such a strategy can help you break even and if you get lucky, you can win big. If you want to play Sic Bo with a chance to win really big, you can go for Super Sic Bo, the new live dealer game by Evolution Gaming. It supports bets starting at $0.20 only and going all the way up to $10,000. What's most interesting about it are up to 1,000x multipliers added to random bets. Visit Mr Green to give Super Sic Bo a try!
YOU MIGHT BE ALSO BE INTERESTED IN THESE:
LATEST NEWS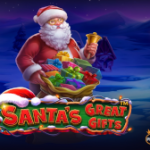 Get Ready for Christmas With Santas Great Gifts by Pragmatic Play [...]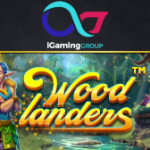 Explore a Fairy Forest in the Woodlanders Slot by Betsoft [...]
NetEnt Launches Superstars Slot With Crossover Characters [...]
POPULAR PAGES VISITED BY OUR READERS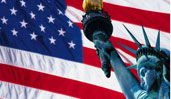 BEST US CASINOS
BACK TO TOP