Casino Blog
The 5 Worst Mistakes in Blackjack You Can Make
- July 18, 2014 By Staff Writer -
Blackjack is a casino game of both skills and luck, therefore, you shouldn't rely on chance only and hope to win big in the game. You should use your skills as well and see how it goes when you use a strategy chart to help you make the right moves. Many blackjack players believe they can rely on hunches to make the right choice, but the truth is, they should learn the game and practice it while testing different strategies. If you really want to improve your blackjack game, you should avoid the following common mistakes made by blackjack players.
1. Not Using Basic Strategy
The biggest mistake you can make while playing blackjack for real money is to hit, stand, split or double down based on your hunches. Nowadays, you can find basic or optimal blackjack strategy in the books or on the Internet. You can even take it with you in land based casinos. Playing by intuition can increase the house edge of the game to over 5%, while if you play using basic strategy, the house edge can be reduced to only half a percent.
2. Using a Progressive Betting System
Making progressive bets will not increase your chances of winning. Whether or not your next hand will win or lose cannot be predicted and it is not dependant on what happened in the previous hand. The only factor that affects your chances of winning is the ratio of high and low cards in the deck that is still not played. Therefore, if you double your bet after each hand until you win or lose, chances are high that you will end up losing your entire money. Instead, if you notice that not many high cards have come out in the early rounds, it would be a good time to raise your bet.
3. Making Side Bets
While playing blackjack, players often have the opportunity to make side bets like Lucky Ladies bet in which you bet that your initial hand totals 20. The negative side of these bets is that they have high house edge. Such bets might cost a buck, but if you bet on every hand the money will keep adding up and you might end up spending your entire bankroll. Therefore, stay away from side bets.
4. Not Hitting on Soft 16.
One of the most common mistakes in blackjack is not hitting when you have a soft 16 or in other words, when you have an Ace which can be counted as either 1 or 11. If you hit on soft 16, you have nothing to lose. The dealer must draw cards up to a value of 17, so it makes no difference if you have soft 16 or a hand with a value under 17. After all you will beat the dealer if he busts. So hit on soft 16 or try to make a hand with a value of 17 or higher, but without going over 21.
5. Taking Insurance
Most casinos offer insurance bet which is a side bet and has no effect on the actual hand. Players can make an insurance bet if the dealer has an Ace and it pays 2:1. However, this is the worst type of bet you can make in blackjack. The reason behind this is that even though the dealer has an Ace, the chances of him drawing a second card that is Ten, Jack, King or a Queen is about 4:13. If he doesn't have blackjack, you lose your bet and that is approximately 7.7% loss per insurance bet.
YOU MIGHT BE ALSO BE INTERESTED IN THESE:
LATEST NEWS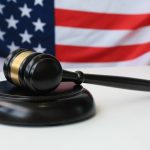 New Jersey Gambling License Renewal Deadline Approaching [...]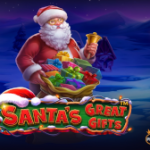 Get Ready for Christmas With Santas Great Gifts by Pragmatic Play [...]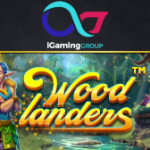 Explore a Fairy Forest in the Woodlanders Slot by Betsoft [...]
POPULAR PAGES VISITED BY OUR READERS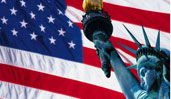 BEST US CASINOS
BACK TO TOP