Casino Blog
The World of Online Poker: Multiple Options for Players
- March 6, 2019 By Riley Wilson -
If you are a Poker fan, you will be quite pleased with a range of games offered at online casinos. We don't talk about a plethora of Video Poker variations. We talk about real Poker games that come as RNG-operated and live dealer games. And you can choose from multiple options to put your wagers on. Stay with us and learn more about the world of online Poker.
Virtual Poker Games
A selection of virtual or RNG-operated Poker games varies from casino to casino. We bring you some of the most common game variants you can play from the comfort of your home or on the go.
This is probably the most popular Poker variant. As such, it is a standard offering at online casinos. The main objective in Texas Hold'em is to make the best five-card poker hand. The game starts with players placing blinds and being dealt two hole cards. Then the dealer places three face-up community cards on the table. There are four betting rounds in total and the winner is the player with the best-ranked hand consisting of 2 hole cards and 3 community cards.
This Poker variant comes from the US and can be played by up to 6 players. To win a prize, you need to beat the dealer and other players. The deck used in Pai Gow consists of 52 cards and a joker and each player is dealt seven cards. Players have to create two hands with the dealt cards, one consisting of two cards and other consisting of five cards. Your 2-card hand must not be better than the 5-card hand.
This is a popular variant of 5-Card Stud poker where you have to beat the dealer's hand to win a prize. The game starts with placing an Ante bet. The player and the dealer both receive five cards. One of the dealer's cards is dealt face-up. You can raise the bet or fold and forfeit your Ante bet. If you raise, there's a showdown which determines the winner with the best poker hand.
The objective in Oasis Poker is to create a hand that is better than the dealer's hand. The game starts with placing a bet and being dealt five cards, all face-up. The dealer also receives five cards out of which one is face-up. You can exchange one or more cards before you raise a bet at a certain price. The player with a hand of the best ranking wins.
Live Dealer Poker Games
When it comes to Live Poker games, Evolution Gaming is the sovereign leader in the market. Not only that the provider of live casino solutions offers different game variations at tables hosted by real-life dealers, but it also offers Poker tables where you can win a progressive jackpot.
Live Caribbean Stud Poker
This is the first ever live dealer Poker game offering a progressive jackpot. The game uses the standard Caribbean Stud Poker rules. The player has to place a side bet and create a Royal Flush hand to win a progressive prize starting at €50,000.
Another progressive offering by Evolution Gaming comes with the Jumbo 7 Jackpot. This progressive prize is even bigger, starting at €1 million, and to win it, you need to place a side bet. It is triggered by a 7 Card Straight Flush. A 6 Card Straight Flush pays 5,000:1.
Live Ultimate Texas Hold'em
Advertised as the ultimate Poker variant, this Evolution-powered game offers the Trip Bonus bet. This is an optional side bet that pays when the player creates the best five-card poker hand of a Three of a Kind or better with their two cards and three community cards. Another Live Texas Hold'em variant by Evolution comes with two side bets – the Bonus Bet paying up to 1,000:1 and the First Five Progressive Jackpot side bet that can earn you a progressive jackpot.
One of the newest and most popular Poker variants is also available at Evolution-powered live casinos. It popularity owes to fast-paced gameplay based a 3-card hand. To win, you need to beat the dealer who must get a Queen High hand to play. The game offers two side bets – Pair Plus and Six Card Bonus – providing you with a chance to win up to 1,000:1.
YOU MIGHT BE ALSO BE INTERESTED IN THESE:
LATEST NEWS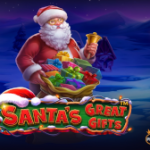 Get Ready for Christmas With Santas Great Gifts by Pragmatic Play [...]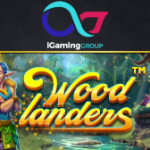 Explore a Fairy Forest in the Woodlanders Slot by Betsoft [...]
NetEnt Launches Superstars Slot With Crossover Characters [...]
POPULAR PAGES VISITED BY OUR READERS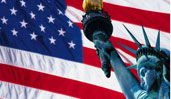 BEST US CASINOS
BACK TO TOP