Casino Blog
Virtual Reality Slots: Who Needs Them and Why?
- April 14, 2020 By Riley Wilson -
Slot machines have come a long way from the 19th century Liberty Bell to video slots we play today. The online gaming industry is ever-evolving with more and more innovative technologies developing each year. Today we can enjoy top-notch casino games on our desktop and mobile devices, with no difference in video and sound quality.
While classic games keep getting new features that make them more appealing, slot developers strive to come up with more innovative mechanics and bonus features. We have already covered online casino gamification, and now we want to present you another phenomenon in the online gaming market. Stay with us to learn all you should know about virtual reality (VR) slots and whether they are the future of online slots.
What Are VR Slots and How They Work?
If you play video games, you are probably familiar with the virtual reality concept. It is a simulated experience that can resemble the real world or create an entirely new environment and make you feel like you are part of it. As for online gambling, virtual reality was first introduced by SlotsMillion Casino in 2015. The NetEnt and Microgaming titles like Starburst, Gonzo's Quest, Thunderstruck II and Rambo have been initially included in the offer.
While retaining all its properties, VR slots provide players with a real 3D experience. They can move around in 360 degrees, and feel the game's atmosphere in another way. So, it is all about the visuals that take the gaming experience to another level.
Betsoft is another developer that tried to elevate the player experience with their groundbreaking title Max Quest that uses augmented reality. It is is an interactive experience of a real-world environment with the objects residing in the real world enhanced by computer-generated perceptual information. It can include visual, auditory and other techniques. Max Quest is an unorthodox casino game which cannot be considered a video slot as it looks more like a first-person shooter.
Sophisticated Equipment Required
To enjoy VR slots, you need to a VR casino account as well as specific apps that will run the games. Besides, you will need special equipment that will enable you to make the most of such a game format. Only by using sophisticated technology, you can feel all the benefits of playing a VR slot game. Speaking of that, we have to say that these games are quite demanding because of high-resolution visuals and high-quality sounds.
If you want to enjoy a seamless gaming experience with the game playing without any glitches, you need a powerful computer or a smartphone of the latest generation. Also, a high-quality VR headset like Oculus Rift is a must as it is practically a display output of your computer. Its other role is to block your surroundings and provides you with a more immersive feel. Instead of a dedicated games controller, VR slots require a standard keyboard bur you can enhance your experience with a special VR data glove.
VR Slots Pros and Cons
VR slots are obviously created to attract a younger audience that prefers video games to casino classics. The biggest advantage of playing them is an immersive gaming experience they guarantee. Instead of going to a brick-and-mortar casino, you can virtually enter an online casino, move around it and play selected casino games in a completely new way. If you want to know how it feels to be a part of the game and enjoy top-notch 3D graphics and crystal clear sounds, VR slots are the perfect fit for you.
Yet, to enjoy this form of entertainment, you will need to invest in equipment. Besides a desktop or mobile device that supports these demanding games, you will need a headset, which is a minimum to start playing VR slots. It seems that the market is not ready yet to embrace this format, though. That may be the reason why neither providers nor operators hurry to add more titles to their portfolio. As a matter of fact, you won't find many online casinos offering this option, so we can conclude that it is still in a trial period.
YOU MIGHT BE ALSO BE INTERESTED IN THESE:
LATEST NEWS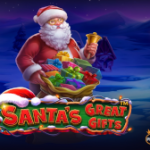 Get Ready for Christmas With Santas Great Gifts by Pragmatic Play [...]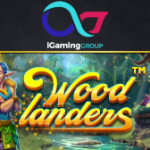 Explore a Fairy Forest in the Woodlanders Slot by Betsoft [...]
NetEnt Launches Superstars Slot With Crossover Characters [...]
POPULAR PAGES VISITED BY OUR READERS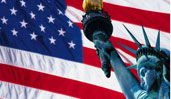 BEST US CASINOS
BACK TO TOP