Gambling News
2017 – Eventful Year for the Gambling Industry
- January 1, 2018 By Oliver Young -
2017 has been a rather vibrant year for the online gambling industry and the gambling industry in general, especially in terms of legislation. It appears that the legal issues haven't been settled once and for all and we can expect a lot of changes in the upcoming 2018.
For one, it seems that countries that have a more liberal approach towards gambling and betting, such as Britain and Australia are considering options that will create a more regulated and more restrictive environment, primarily with the purpose of tackling problem gambling and protecting vulnerable individuals.
On the other hand, countries where the attitude towards gambling is more restrictive, such as the USA, Brazil, India and Japan are considering measures and legal amendments that would give punters more options.
The UK Is Introducing Restrictive Changes
Judging by what happened this year, things are about to change for UK gambling operators. Firstly, it is clear that there will be changes regarding fixed-odds betting terminals (FOBTs), particularly, the maximum amount of money that players can wager per minute. While the Government definitely indent on changing the maximum wager, the opposition is willing to take things to the next level.
Namely, even though the Labour Party introduced the current liberal legislative frame, the Party now have revisited their attitude towards gambling, claiming that they intend on introducing a new gambling levy, should they rise to power.
The main opposition party also raised their concerns regarding problem gambling, arguing that the authorities should invest more money into the issue and develop more effective programs that would help people who are battling with addiction. Last but not least, they also feel that bookmakers should not be sponsoring football clubs.
Australians have also taken certain steps towards a more restrictive gambling framework. Firstly, it was decided that there will be heavy restrictions on gambling ads and that operators will no longer be able to freely advertise their products and services. The Senate passed a strict law that gives Australia the right to block unlicensed gambling sites and prevent them from accepting wagers from Australians.
Pro-Gambling Initiatives in the US, India and Brazil
The Americans have been struggling with betting and gambling restrictions for more than 10 years, but the New Jersey betting lobby has a plan to change that. New Jersey's attempt to legalise sports betting reached the Supreme Court and many believe that their appeal is justified and that the Court should rule in their favour.
If this happens, US states will have the right to decide for themselves whether they wish to legalise betting or not. While some were afraid that the new Trump administration might have a more restrictive view on online gambling, it turns out that Trump and Sessions have no intention of introducing a federal ban.
Meanwhile, a legal panel in India concluded that gambling and betting legalisation will be a good thing for the country as it will boost the economy and offer customers a better protection. Japan stays on track with its plans of introducing legislation that will enable them to establish the first casinos, whereas a pro-gambling front was formed in Brazil. The front intends on pushing forward ideas that will speed up the process of gambling legalisation.
YOU MIGHT BE ALSO BE INTERESTED IN THESE:
LATEST NEWS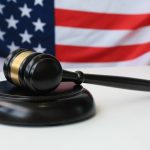 New Jersey Gambling License Renewal Deadline Approaching [...]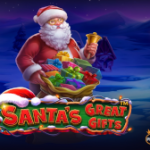 Get Ready for Christmas With Santas Great Gifts by Pragmatic Play [...]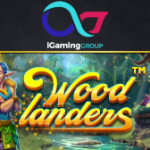 Explore a Fairy Forest in the Woodlanders Slot by Betsoft [...]
POPULAR PAGES VISITED BY OUR READERS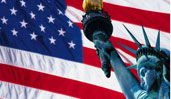 BEST US CASINOS
BACK TO TOP