Gambling News
Sessions Won't Introduce a Federal Online Gambling Ban
- July 3, 2017 By Oliver Young -
The situation with the status of online gambling at a federal level in the US, seems to be at a standstill. Those who are in favour of legalisation try to push bills that legalise online gambling through the houses of representatives of various individual states, whereas those who oppose online gambling are trying to prevent them, and also push for a federal ban, aimed at preventing any state from legalising online gambling.
If the opponents of online gambling, backed by some of the owners of land-based casinos, manage to do so, that will be a huge blow for the future of online gambling in the US.
Adelson Doesn't Give Up on His Idea
Sheldon Adelson is one of the biggest opponents of online gambling legalisation and his activities have been viewed as a very serious threat to the future of online gambling in the country. In 2014, he tried to introduce an amendment to the bill and add a proposition that would've caused an effective ban on online gambling, but fortunately he wasn't successful.
Whilst trying to impose a federal ban on online gambling, Adelson was also making attempts to prevent individual states from legalising online gambling. On one occasion, he threatened Pennsylvanian authorities not to legalise online gambling, because if they do, he would halt his investments.
Many feared that due to his relationship with Trump, Adelson will have a serious influence on the new administration, which in turn may result with Trump and his team employing a more restrictive approach to online gambling, perhaps even accept Adelson's suggestions for a federal ban.
It appears that the Trump administration is not too keen on imposing an online gambling ban and is preoccupied with other issues. Plus it has been reported earlier that Adelson and Trump are no longer in good relations and that Adelson will no longer be able to influence the President.
No Sufficient Support among Lawmakers
At one point after he was appointed, Attorney General Sessions hinted that he doesn't agree with the 2011 opinion of the Department of Justice which gives states the right to decide for themselves whether they wish to legalise online gambling or not, as long as the legalisation doesn't also apply to sports betting.
It has been attempted that Sessions might launch an attempt to review this. Sessions has hired attorney Charles Cooper to help him with the congressional investigations. Cooper has been, in the past, closely related to Adelson's Coalition against online gambling and a decision which would be in favour of the coalition would seriously damage Cooper's position.
The Coalition has a plan of restoring of the Wire Act which now applies to online sports betting. Members of Adelson's Coalition have already lobbied and acquired the support of a GOP congressman who intends on introducing amendments that will contain Wire Act-style terminology and apply to online gambling.
However, this idea doesn't seem to have sufficient support amongst congressmen and other lawmakers, therefore we can almost certainly conclude that there will be no federal online gambling ban in the US this year or in the near future.
YOU MIGHT BE ALSO BE INTERESTED IN THESE:
LATEST NEWS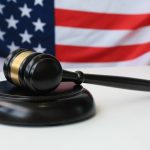 New Jersey Gambling License Renewal Deadline Approaching [...]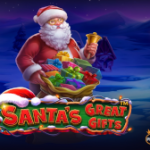 Get Ready for Christmas With Santas Great Gifts by Pragmatic Play [...]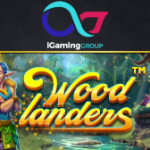 Explore a Fairy Forest in the Woodlanders Slot by Betsoft [...]
POPULAR PAGES VISITED BY OUR READERS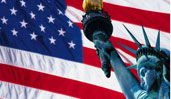 BEST US CASINOS
BACK TO TOP