Gambling News
25,000 Children in the UK Have a Gambling Problem
- December 13, 2017 By Oliver Young -
The gambling legislative and landscape in Britain is about to undergo through several changes, especially when it comes to protection of people who are or may become problem gamblers. A particular accept will be placed on younger people, especially those under the age of 18, who are not even legally allowed to play casino games or bet.
In October this year, the Commission concluded that operators must not broadcast ads that might appeal to children and earlier this year, it was decided that the Commission together with the operators should tackle problem gambling in a more decisive way. It appears that these decisions and calls to action were completely justified, as it turned out that many children in the country have a gambling problem.
12% of Children Have Gambled in the Past Week
The number of children between 11 and 16 who have a gambling problem is quite worrisome, namely it is around 25,000. Experts warn that this could pose a serious problem, as these young people have yet to be formed as individuals and being exposed to gambling at an early age might have a very negative impact on their health and wellbeing.
The Commission feels that many young people gamble without any consequences through the popular skins betting concept that is available in certain video games. This is one of the main conclusions of the published report.
The report also shows that 3% of the children used their own money to gamble online, whereas as much as 7% have gambled from an account which is in the name of their parents. More than one in ten children has played free gambling-style games, whereas an equal percentage have gambled using real money via so called skins betting.
The number of children who gamble offline is even greater and as much as 12% have been gambling, while 16% have drunk alcohol. Both figures apply to the past week, so the overall number might be greater.
Skins Betting Poses a Serious Threat
The Labour Party actually liberalised the industry back in 2005, but it seems that the Party's attitude towards gambling and gambling legislation has changed significantly, as senior figures within Labour now feel that the current legislation is outdated.
The reason for concern is the fact that more than 250,000 have placed a wager with an operator that is licenced and regulated by the UK Gambling Commission and that fact shows that operators need to employ stricter control procedures which will prevent young people from gambling. And more than 35,000 children are at risk and might develop a problem in the near future. The average amount that a child spends on gambling per week is £10, but some children wager over £40.
The number of children who are exposed to gambling that is less traditional such as computer games competitions and social media is growing and currently the legislative isn't specific enough on those issues. Skin betting is a large industry and it is currently worth almost £4 billion a year and it has a growing tendency.
Statistics show that children who play games which simulate gambling are more likely to develop a habit later in life.
YOU MIGHT BE ALSO BE INTERESTED IN THESE:
LATEST NEWS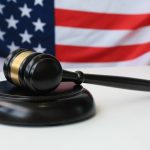 New Jersey Gambling License Renewal Deadline Approaching [...]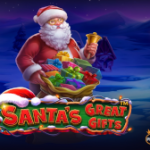 Get Ready for Christmas With Santas Great Gifts by Pragmatic Play [...]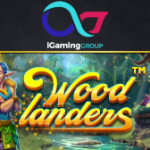 Explore a Fairy Forest in the Woodlanders Slot by Betsoft [...]
POPULAR PAGES VISITED BY OUR READERS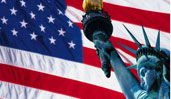 BEST US CASINOS
BACK TO TOP