Gambling News
888 Launches a Promotional Campaign in Pennsylvania
- July 13, 2016 By Oliver Young -
A lot has been said and written about online gambling in Pennsylvania and its awaited legalisation. Back in 2014 it was announced that Pennsylvania might become the latest US state to legalise online gambling. Two years later, we reported on the decision of the members of the House of Representatives to pass the online gambling bill.
Encouraged by the news that Pennsylvania's lawmakers passed the bill, one of the most popular online gambling operators – 888 launches a promotional campaign across the state. The campaign is actually a joint venture of the operator and Mount Airy Casino Resort, which is their land-based partner.
The offer promises a 'No Deposit' bonus to Pennsylvanian players who sign in for an account with 888 as soon as the Senate passes the bill. However, it has been announced that Pennsylvanian casino fans might have to wait until fall before they could take advantage of 888's offer.
The Promo Offer is a $25 No Deposit Bonus
Potential casino players from Pennsylvania are encouraged by 888 to register at their 888 Casino New Jersey website. All players who register will be eligible to receive a $25 'No Deposit' bonus. Players would be able to redeem this bonus right after the Senate passes the HB 2150 bill, which was passed by Pennsylvania House of Representatives.
Players need to be careful though, the offer doesn't apply to 888's Poker website and players have to be actually in New Jersey if they want the offer to be valid. This is clearly an interesting PR move by 888, as the company tries to establish a firm position on the market in Pennsylvania before the state legalises online gambling.
Legalisation of Online Gambling in Pennsylvania Stalled
It has to be noted that, the way things are at the moment, online gambling is not yet legal in Pennsylvania. In fact, it may remain so until autumn. The Senate Appropriations Committee is the body which is supposed to pass the law. The chairman of this body, Patrick Browne, has already stated that no revenue plans will be passed this week.
Pennsylvania's governor Tom Wolf has already signed the spending budget, but the revenue part of it wasn't passed. Some think that this is an indication that those in favour of online gambling didn't manage to secure enough support.
This might cause issues, because it was hoped that the legalisation of online gambling would bring in about $100 million in revenues, an amount which was essential if the budget gap was to be closed. It is more likely the pro-online gambling lobby will have to wait at least until September. And a lot of things can happen until then.
The Senate might pass the bill as it was passed by the House, but it might also pass only certain elements of it. There are worries in the online gambling community that the anti-online gambling lobby might gain enough support and succeed in preventing online gambling from becoming legal.
It has already been 4 years since New Jersey regulated online gambling and fans of online gambling in the US were hoping that the other states would be quick to follow.
YOU MIGHT BE ALSO BE INTERESTED IN THESE:
LATEST NEWS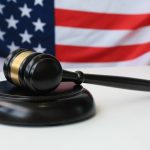 New Jersey Gambling License Renewal Deadline Approaching [...]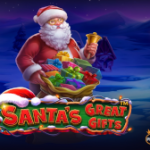 Get Ready for Christmas With Santas Great Gifts by Pragmatic Play [...]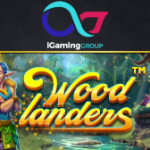 Explore a Fairy Forest in the Woodlanders Slot by Betsoft [...]
POPULAR PAGES VISITED BY OUR READERS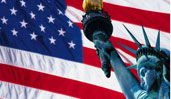 BEST US CASINOS
BACK TO TOP