Gambling News
Adelson Campaigning against VGT Legalisation in Pennsylvania
- June 7, 2017 By Oliver Young -
Legalising online casinos and other forms of gambling in the United States, as a whole and on a state level, would've been much easier if there wasn't such strong opposition. There are many powerful individuals and organisations who oppose all sort of legal reforms that would allow states to be less restrictive in regards to gambling.
In Pennsylvania, the company Las Vegas Sands, owned by Sheldon Adelson, is one of the fiercest opponents of adopting measures that would allow more unrestricted approach to gambling, be that online gambling or something else. At one point, Adelson threatened the authorities of Pennsylvania, that his company would stop all investments if online gambling is legalised.
Las Vegas Sands Donates $1 Million
Now, it seems that Adelson is determined to stop the legalisation of another popular form of gambling. Namely, his Las Vegas Sands has started a campaign against legalisation of video gaming terminals. If the proposal goes through, clubs and pubs in Pennsylvania would be allowed to place VGTs in their objects. The proposal is part of the House Bill 1010.
Las Vegas Sands will spend more than $1 million in its struggle against bar VGTs. The money has been handed to the Pennsylvanians for Responsible Government (PFRG) group, which was founded with the aim of fighting the passing of House Bill 1010.
The organisation plans to sponsor a website that is aimed to 'educate Pennsylvanians on the matter'. According to PFRG the proposal aims to place poker machines in restaurants, bars, pizzerias and nursing homes. The website will feature an interactive map which will show citizens how close the VGTs will be to their homes.
Las Vegas Sands doesn't intend to stop at the website, there will also be commercials, both radio and TV ads, which the group hopes will raise the awareness of the dangers of VGTs. PFRG claims that the new legal situation will cause land-based casinos to lose money and thus jobs of thousands of casino employees would be in danger.
The Tavern Association Supports the Bill
On the other hand, there are multiple proponents of the introduction of VGTs in bars and clubs. Their argument is that there would be a significant financial benefit for the state, as VGTs would result in increased tax revenues. Pennsylvania is in the process of drafting a new budget and lawmakers are looking for ways to cut the deficit.
Many, like Senator Costa, hope that Pennsylvania will eventually legalise online casinos, despite the fact that Adelson is opposed to that move as well. It is interesting to note that most casino operators in Pennsylvania are not against online gambling legalisation. Las Vegas Sands is hoping to gain support from other operators in their opposition to VGTs, but no other operator has hinted that it will stand with Sands.
VGT legalisation is supported by the state's Tavern Association. The Association claims that it will result in millions of additional tax revenue. It is unclear why Las Vegas Sands is so strongly opposed to this Bill, as it contains a provision which will decrease casino operator slot tax machines tax from 54% to 49%.
YOU MIGHT BE ALSO BE INTERESTED IN THESE:
LATEST NEWS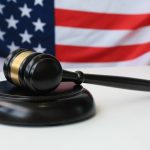 New Jersey Gambling License Renewal Deadline Approaching [...]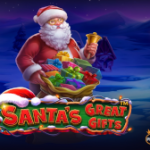 Get Ready for Christmas With Santas Great Gifts by Pragmatic Play [...]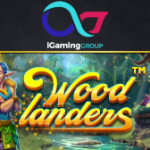 Explore a Fairy Forest in the Woodlanders Slot by Betsoft [...]
POPULAR PAGES VISITED BY OUR READERS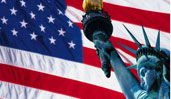 BEST US CASINOS
BACK TO TOP